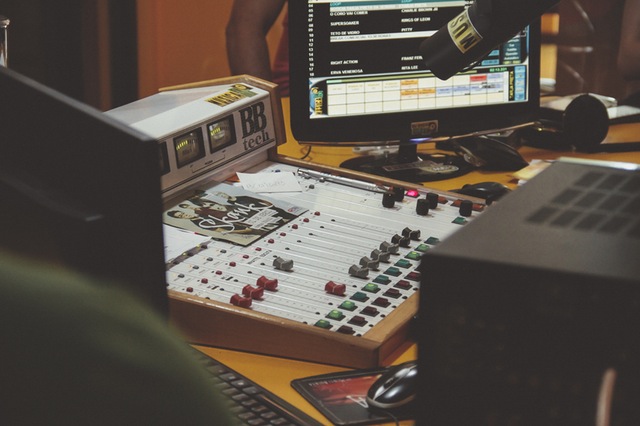 Several attempts have been made at explaining what audio-visual aids are. According to UNESCO, audio-visual materials are to be understood as visual recordings (with or without soundtrack) and sound recordings irrespective of their physical base and the recording process used.
There are many reasons why tutors should use audio visuals in the classroom. This medium can help reenergize the classroom and motivate students. It increases the level of attention and boosts retention of the material. Furthermore, audio visuals help students perform better in examinations.
However, the biggest setbacks to audio visual aids are that they are perceived to be expensive, technical and time consuming to prepare. However, there are ways in which they can be incorporated into the classroom.
Games
Younger children are often more engaged when there is play involved. The purpose of play is to encourage interactions with their immediate environment. Games help to tap into their curious nature and take full advantage of it.
There is no limit to the kind of games you can devise, if you make an effort to be creative. Similarly, taking educational quizzes on the internet also provides wonderful learning opportunities for students and makes revision fun.
Pictures
Unlike charts and graphs, pictures can be more realistic and easier to relate to. They are easy to acquire and only a little effort is required to retrieve them and present them in the classroom. You can get pictures from old newspapers and magazines, as well as other sources such as materials published by the government.
Another advantage with pictures is that they can be prepared by the tutor with the help of students. Pictures can be duplicated inexpensively, so that each student has a copy if necessary. A wide range of photos can be used in every subject including the sciences and languages.
Drawing and paintings
Tutors may also involve students in the preparation of artwork. This can help bring out the students strengths and weaknesses. It helps the tutor to determine how each student visualizes certain aspects of the concept.
It can also help to identify creative skills that some of your students may have. To encourage this form of expression, the artwork should be prominently displayed around the class or school. Ultimately, this activities help to sharpen their cognitive domain.
Films and short movies
Incorporating films and short movies in pupils' study plans can help them visualize the concepts better. When you need to display movement gestures to drive home your point, the short films are the most ideal medium.
For example, it's very important to use a projector when you're teaching a topic such as safety. Show them how falling objects can cause accidents or how dangerous it is to stay close to moving machines.
Conclusion
A combination of these methods can produce amazing results in student's performance. Lastly, it goes without saying that researching case studies is crucial in preparing learning materials for students. This can help you understand how students absorb whatever is presented to them and help you develop more engaging content for your students.