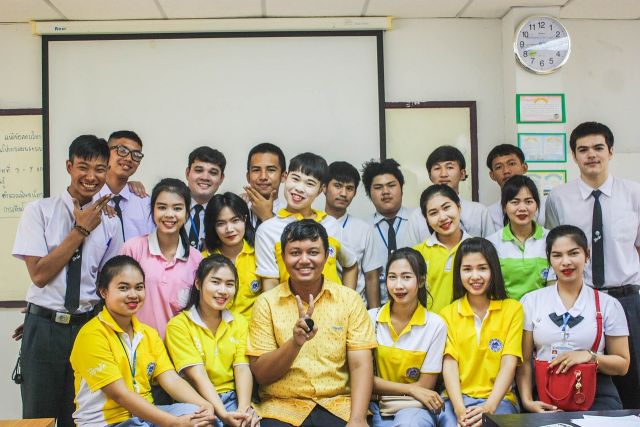 Quantifying student-teacher relationship is always a challenge, because the way human being interacts is very complex. However, even though there are plenty of factors being taken into consideration when analyzing student-teacher relationships, rapport is often neglected or completely left out, as most fail to see its significance in the development of young academic minds.
Rapport is often described as warm and close relationships between people where they feel comfortable enough to share ideas, thoughts, and feelings. And while teachers should be figures of authority, they also need to be accessible and close enough to the students in order to develop good rapport, as it can be mutually beneficial. I am speaking from my own personal experience.
The Benefits of Student-Teacher Rapport
Although some beneficial aspects of good rapport are immediately apparent, such as students being comfortable enough to ask me questions and participate more actively inside the classroom, there is also a whole raft of research that suggests that there are other benefits, especially in low-income areas and those stricken by poverty. Students which live in households with low income and areas where there is crime and violence are more at risk of being exposed to that sort of behavior, and following a similar pattern.
The role of a teacher, and especially one that can develop a close rapport with them, is arguably more important here than anywhere else, because they can teach their at-risk student the correct academic and social models which they can implement later in life. But, apart from reading these findings, every teacher, including myself, is able to see these effects in class. And it's not a one-way street either. Teachers can also benefit from developing a close rapport with their students.
For instance, after investing time and effort into developing a good rapport with students, I was able to see that they are more active in class. They are not afraid to ask question in front of the class, and most important of all, they are not afraid to be wrong, or asking the wrong questions. This means there are very little academic inhibitions on their end, and not being afraid to be wrong is one of the prerequisites for motivation and a healthy learning environment. In order to help them express themselves, you should also encourage them to develop their oral and writing skills, which where services like Australian Writings come in handy.
Yes, the role of a teacher is to pass down knowledge onto their students, but they should also focus on the emotional aspect of their relationship with students, because they will be more satisfied with their work. Once you have an entire classroom of students paying attention and hanging onto your every word, you will be able to enjoy an incredible teaching experience. You will begin to love your work even more, because it will be so much more rewarding.
Other benefits teachers can enjoy from developing a close rapport are greater respect in the academic community, which opens up the opportunity of advancing their careers, or getting a better job. But, the most rewarding aspect of it all is the respect which you will enjoy among yours students. You can easily achieve this by being there for your students, even outside the classroom. Arrive early every day and chat with them before classes being, and stay late in order to answer their question. Call them by their names, and be friendly.
Of course, there should still be some distance between you, as you are the teacher and an authority figure, but that doesn't mean your relationship with students can't be filled with respect, admiration, and warmth. Students who are exposed to that sort of rapport are more involved and relaxed, and as a result, they are more likely to do better in school, and even later in life, because they have learned that putting in the effort results in reaping the rewards, which are, in this case, academic and emotional.
As you can see, it is up to you as a teacher to start developing rapport with your students. If you do your homework, your students will respond accordingly, and will jump at the chance to be a part of it. Moreover, the experience will help them out later in life, as they will be equipped with all the tools to conquer the challenges they might come across.
Conclusion
Developing a strong teacher-student rapport does not only provide a more stimulating environment, but it also allows teachers to be more effective in class. On the other hand, students are much more motivated, and as a result, they will be able to elevate their studies, as well as their academic and social performance, to the whole new level. And all it takes is some effort, not much else.

We encourage you to Share our Reports, Analyses, Breaking News and Videos. Simply Click your Favorite Social Media Button and Share.