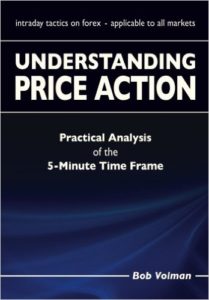 BarroMetrics Views: FTP: A Breakout Filter
Breakout systems have a win rate of around 30% to 35%: one of the reasons I prefer to be a responsive trader (sell corrective highs, buy corrective lows).
But, Bob Volman in his book, Understanding Price Action suggests a filter which raises the breakout win rate considerably. He calls his price action pattern, 'False, Teaser, Proper' (I call it FTP).
What's an FTP?
A: Congestion price action occurring at different price levels in a congestion market. The 'False' (F) occurs at the other end of the boundary of congestion to a breakout, the 'Teaser' (T) around mid-range, and the 'Proper' (P) around the Primary Zone or just beyond it.
Proper patterns show a struggle between the buyer and the seller which, if resolved in favour of the dominant trend, create directional pressures that increase the odds of success. In addition, the opposite extreme of the congestion to the breakout direction provides a key reference point to anchor an initial stop.
I've added a couple of wrinkles. For example, Bob focuses on 5-minute patterns. I've found that FTPs are effective in any timeframe. They can be observed in the Second Lower Timeframe.
For example:
Brexit was accompanied by a downside breakout of the GBPUSD from a sideways pattern that began in 1985.
Figure 1 shows the 13-week swing and a lower timeframe FTP forming between 1.3480 and 1.2964. Within the larger FTP, we see a smaller on.
Figure 2 shows, nesting within the larger FTP, a smaller one. So, now we have 3 FTPs:
One clearly visible in the weekly
One, in the weekly, needing clarification. The Daily confirms this FTP.
One, in the daily, needing clarification which the 290-min provides.
The 290-min draws our attention to a 15-min FTP.
Why is this important? Because it allows us to lower our risk. The weekly FTP proves a risk of 534 pips; the 15-min FTP allows for a risk of 50 pips.
What the FTP has done, in this case, is not only increase the probability of success but also the return on ROI.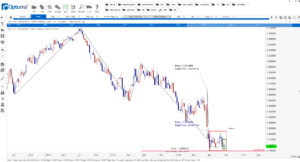 FIGURE 1 Weekly GBPUSD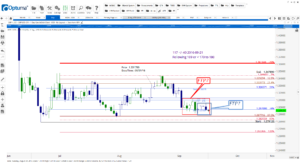 FIGURE 2 Daily GBPUSD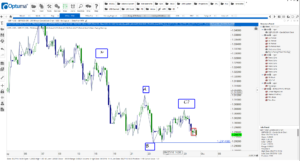 FIGURE 3 290-min GBPUSD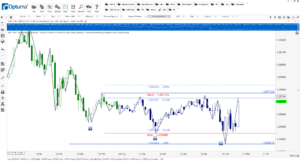 FIGURE 4 15-min GBPUSD
The post FTP: A Breakout Filter appeared first on Ray Barros' Blog for Trading Success.
Source:
http://www.tradingsuccess.com/blog/ftp-breakout-filter-4225.html
We encourage you to Share our Reports, Analyses, Breaking News and Videos. Simply Click your Favorite Social Media Button and Share.