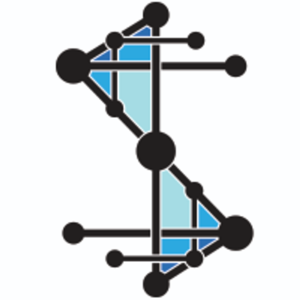 BarroMetrics Views: Boundless 2 – Structure
Success in any endeavour requires a structure, a repeatable process that over time garners the results we week. In endeavours other than trading, some or all of the structure is externally driven. Trading is the only activity I know of where the structure is solely internally driven.
So what does this structure look like?
The best one I know of, at least at this stage, is the ACT model (Figure 1). Yes, I have written about it on more than one occasion – just search for ACT, and you'll see the various entries. So, I won't go into the model here. What I'd like to do is to consider the question: why is it that although we know the model helps us achieve our trading goals, we fail to execute its practices?
Among the participants of UIII, almost all have completed the left-brain aspects – they have completed the value elicitation exercise, they have formulated their SMARTER goals.
Where I see resistance is in the daily revision of their goals, and in the 'right-brain' aspects:
Daily mindfulness exercises or meditation.
Applying tools to ensure conscious awareness of when diffusion is required.
Learning to accept (intellectually and emotionally) the realities of the market –
To win, we need to have a probability mindset.
That risk and loss are an integral part of the game.
The degree our trade preparation and trade management are effective is the degree to which we will be successful.
To be aware of and manage our Default Futures
Finally to prevent our hard-wired fight, flight and fear responses from taking control and sabotaging our decision-making process.
It's important to note that I use words the '3Fs' and not 'emotions'. The distinction is intentional and necessary.
The works of Antonio Damasio and others have clearly established that emotions are necessary for optimal decision-making. It's not our emotions but the 3Fs that are the enemy.
And the best way to do that? My solution: accepting a state which I call 'being comfortable with discomfort' – with the key word being 'accepting'. We can feel the discomfort, but our actions need not be guided by it.
So, if you feel your results could be better, have you looked into ACT? And if you have read or talked about it, to what extent have you put its ideas into action?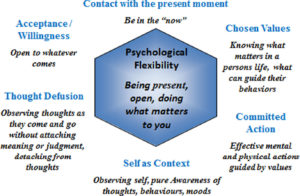 FIGURE 1 ACT MODEL
The post Boundless 2 – Structure appeared first on Ray Barros' Blog for Trading Success.
Source:
http://www.tradingsuccess.com/blog/boundless-2-structure-4360.html
We encourage you to Share our Reports, Analyses, Breaking News and Videos. Simply Click your Favorite Social Media Button and Share.