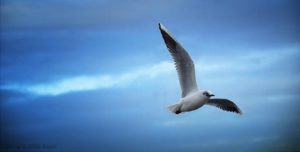 BarroMetrics Views: Boundless
The market's greatest gift – the reason why I love trading so much – is also its strongest curse: the market offers boundless opportunity for profit and loss. We, and only we, decide whether this trade will be a profit or loss.
Think of it:
Who decides when to initiate a trade? We do.
Who decides when to end a trade? We do.
What do we need to make a profit? We need only buy at a lower price than we sell.
Success is dependent only one person – we or me. And to succeed, we need to design a set of rules.
The first reason we need to create rules is to protect us from the damage we can do to ourselves (Money). The second is we need a set of rules to guide us towards the consistent success we all desire (Method).
Most newbies focus solely on finding the system that generates profits without loss – without realizing that losses are the entry fee to the game of trading profits.
And even if we have a Method that makes money over a large number of trades, human nature is such that we only have to strike a series of losses for us to stop executing consistently.
Now add to that is the knowledge that our Method may no longer be operational under current market conditions and you have an understanding why 95% of traders fail.
So how do attain the success we seek? More tomorrow……
The post Boundless appeared first on Ray Barros' Blog for Trading Success.
Source:
http://www.tradingsuccess.com/blog/boundless-4355.html
We encourage you to Share our Reports, Analyses, Breaking News and Videos. Simply Click your Favorite Social Media Button and Share.