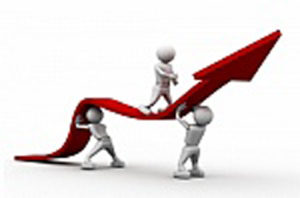 BarroMetrics Views: Defended Levels?
Figure 1 does not do justice to the move in the GBPUSD on October 7, but it gives you some idea. We saw 969 pips in 10-mins.
Let's place the 969 into perspective. Ar the time, the average weekly range was around 250 to 320 pips; and the average monthly range was around 490 to 620 pips.
So, in 10-mins, we saw a range that would normally take over a month to attain!
Naturally, this caught the eye of the press and we saw 'blame' apportioned to a French comment about Brexit to an algo's 'fat finger'.
But, for me, an even more noteworthy event occurred yesterday – we saw a mini-October 7 move. There was a 155 pip move in about 30 mins. That's a little more than the current average true range of 135 pips.
Apart from providing for a fab day trading opportunity, the price action is the preliminary confirmation of the need to change my idea for trading the GBPUSD. Until now, I have been shorting the GBPUSD at designated levels with a great deal of success.
October 7 and 12 suggest that it's time to reassess. If my birthday celebrations don't get in the way, I'll discuss the new strategy tomorrow; if they do, I'll blog Monday.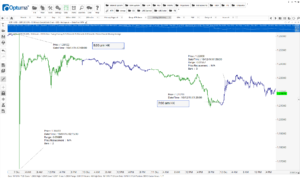 Figure 1 GBPUSD 10-min
The post Defended Levels? appeared first on Ray Barros' Blog for Trading Success.
Source:
http://www.tradingsuccess.com/blog/defended-levels-4302.html
We encourage you to Share our Reports, Analyses, Breaking News and Videos. Simply Click your Favorite Social Media Button and Share.