Headline: Bitcoin & Blockchain Searches Exceed Trump! Blockchain Stocks Are Next!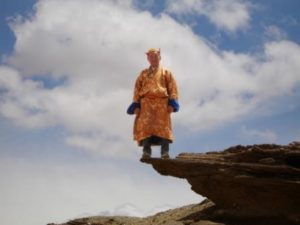 BarroMetrics Views: At the Precipice
Am I talking about the FOMC rate decision due out at 14:00 EST? Nope. That's am almost foregone conclusion: "No rate rise (we'll see that in December 2016)."
Am I talking about the Non-Farm due out at 20:30, Friday, November 4? Nope. I believe we'll see a better than consensus – perhaps outside the consensus range – to lay the foundation for the December rise.
What I'm talking about are the US Elections on November 8. Here's the point – the US stock markets and US dollar will sell off if Trump wins. BUT, there is a good chance that a definitive winner will not be known for days – it'll be that close.
The question I have been asked is whether I'll be taking a position ahead of the elections – like I did with Brexit.
Nope – I don't have a feel for the result. Let's see what happens.
The post At the Precipice appeared first on Ray Barros' Blog for Trading Success.
Source:
http://www.tradingsuccess.com/blog/at-the-precipice-4366.html