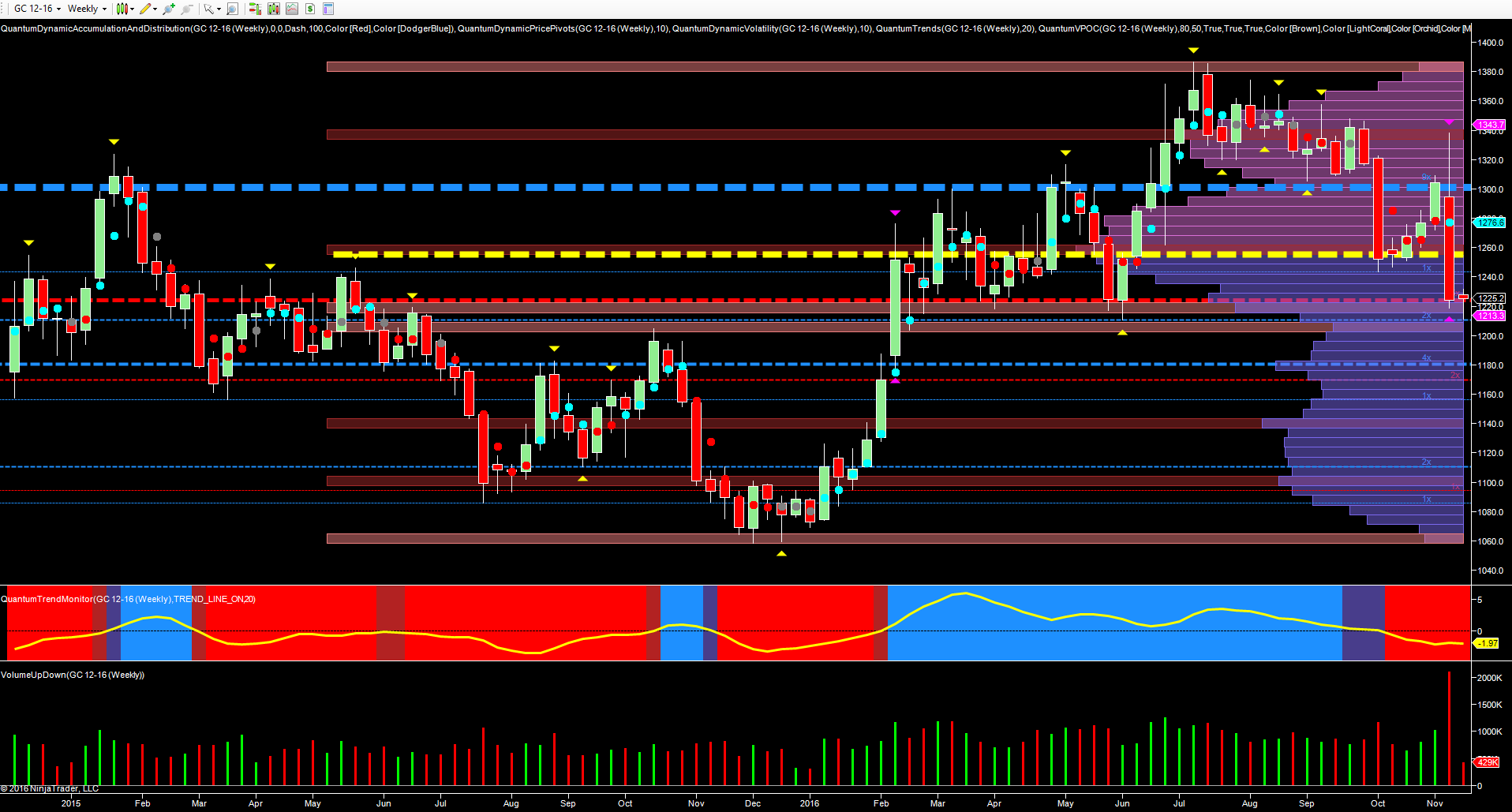 For gold bugs it has been another tumultous week, with the price of gold collapsing as Donald Trump marched into the White House, sweeping all before him and confounding the polls once more. For pollsters it was another humiliating event as they added to their incorrect forecasts for Brexit and for the Scottish referendum. The weekly chart for gold perhaps best describes the price action, with the initial surge higher, and promising much, then crushed, as the US dollar moved strongly higher along with equity markets, with the candle duly closing with a very deep wick to the upper body on ultra high volume.
However, it is interesing to note two aspects of the chart. First, the weekly candle has triggered the volatility indicator based on average true range, which heralds the prospect of consolidation in the short term. So whilst the market is indeed heavily bearish, it will be no surprise to see price consolidate and move sideways. Second, we are now testing some potential key support areas, with the first of these at $1213 per ounce already having come into play in yesterday's trading session. This was also the level we saw tested back in Mid May, which duly held as gold recovered from this region to test the $1380 per ounce level two months later. So potentially a strong platform of support is developing here. Above in the $1255 per ounce area we have the volume point of control, as denoted with the yellow dashed line, as volume continue to build in this region, and confirming the prospect of further consolidation in the short term.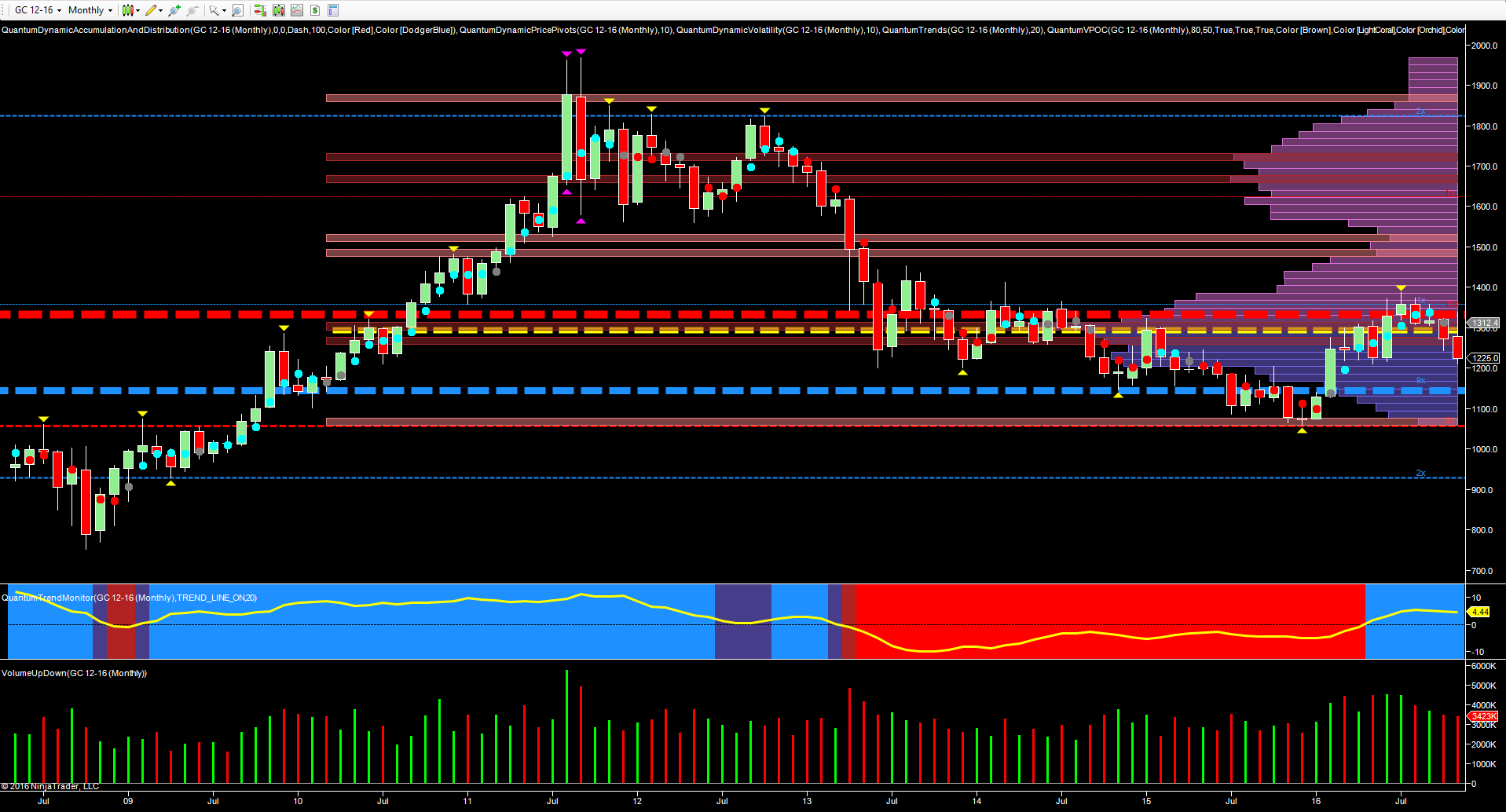 Moving to the monthly chart, the levels here are once again extremely well defined, with the strong ceiling of resistance in the $1350 per ounce area capping the rally, the volume point of control just below $1300 per ounce, and then potential support awiating at a much lower level in the $1150 per ounce area. Indeed the last of these now looks increasingly like the next significant level to be tested, and despite the short term rally which is likely to follow from last weeks price action, longer term it's not particularly good news for gold, with the potential for the precious metal ultimately to test $1070 per ounce next year.
By Anna Coulling
Source:
http://www.annacoulling.com/commodities/gold-remains-bearish-but-expect-a-bounce/
We encourage you to Share our Reports, Analyses, Breaking News and Videos. Simply Click your Favorite Social Media Button and Share.