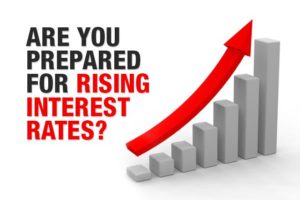 BarroMetrics Views: Interest Rate Rise Dec 2017?

I had rated a rate rise by the FOMC in December as close to a certainty as you can have in the uncertain game of trading. But the recent massive move up in interest rates has changed my mind. (for an example of the move, click the link below to a chart for the 30-year US Bond cash rates).
The movement in the cash rates may have done the job for the FED. On the other hand, having signalled strongly for a Dec rise, if it doesn't raise rates, its credibility will come into question.
So, what to do?
The answer is the Non-Farm Payrolls scheduled for release on Dec 2.
Normally, I guess at the figure by looking at what the FED may want the figure to be. This approach has served me to good stead. This time, I am reversing the approach:
If the number comes in near the bottom end (or worse) of the consensus range, I'll take it that the FED won't raise rates at the FOMC on Dec 14.
If the number comes in near the top end (or better) of the consensus range, I'll take it that the FED will raise rates at its FOMC in Dec.
Why will a lower than expected jobs report provide the FED with wiggle room? Well, remember its 'get out clause': a rise is data dependent. So, if the jobs data is poor, the FED need not raise rates.
If I can blog next week, I'll post around Nov 30 on how I expect the markets to respond to the FED decision.
Note that I won't be posting most of next week with a cataract op on Nov 28 and a hip replacement on Dec 2.
The post Interest Rate Rise Dec 2017? appeared first on Ray Barros' Blog for Trading Success.
Source:
http://www.tradingsuccess.com/blog/interest-rate-rise-dec-2017-4401.html
We encourage you to Share our Reports, Analyses, Breaking News and Videos. Simply Click your Favorite Social Media Button and Share.