I'm going to start this week with a confession. You may have noticed that I haven't ever shared the link to the Stockopedia screen I use for my Stock in Focus strategy. The reason for this is not that I want to keep it a secret. It's just that I didn't realise, until a few days ago, that screen URLs could be shared. I thought my screens were only visible in my Stockopedia account.
I'm more than happy to share the SIF screen. You can now see all of the companies which qualify and investigate my rules in more depth. If you're interested, you can also duplicate the screen into your own account in order to modify it. So without further ado, here is the link to the SIF screen:
http://www.stockopedia.com/screens/stock-in-focus-…
What about the portfolio?

If you do look at the screen above, you will notice that many of the companies listed are already in the SIF Portfolio.
The second challenge is that while my allocation of defensive stocks is still well below my target of about 50%, there aren't any in the screen. This is a long-running issue I've discussed before. In short, it seems that good defensive stocks are all too expensive. Or else they're affordable, but growth has come to a halt.
This lack of defensive stocks won't necessarily stop me adding stocks which meet my other requirements for diversification. These are simply that I must have stocks from at least four of the ten economic sectors. Once that requirement is satisfied, my rule is to simply add the stock with the highest StockRank. Here's how the portfolio allocation looks at the moment: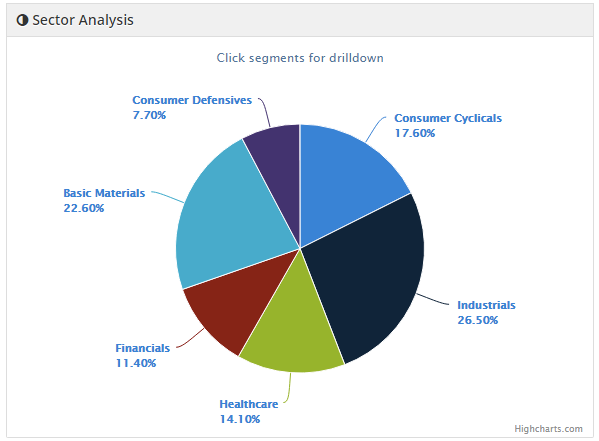 Based on these allocations, I'm not going to add anymore Industrial or Basic Materials stocks. I'm also wary about adding any more Consumer Cyclical stocks, unless I'm convinced there's no overlap with existing portfolio stocks.
Which stock should I add?

This week, the screen includes four qualifying stocks that I could add to the SIF portfolio:
XLMedia (StockRank 98)
Miton (StockRank 94)
Carnival (StockRank 93)
WS Atkins (StockRank 91)
I'll work through these options in reverse order. Engineering consultancy WS Atkins can be ruled out, as it's an industrial stock. Even if I wanted to add more industrials, I wouldn't add Atkins. I'm fairly sure there's some overlap with Somero Enterprises and John Laing.
Next up is FTSE 100 cruise ship operator Carnival. As a consumer cyclical I'm going to rule this one out too. Most of Carnival's profits come from North America, with Europe making up the bulk of the remainder. I suspect there would be some overlap with my other consumer cyclical stocks (Cambria Automobiles, Avesco and Norcros) in the event of a recession.
In second place is AIM-listed fund manager Miton Group, with a StockRank of 94. I'm a big fan of Miton Managing Director Gervais Williams. Mr Williams manages more than £1bn of funds for Miton, and is a very successful small-cap fund manager.
(If you missed it in April, then do check out Editor Ben Hobson's excellent interview with Mr Williams. It's well worth reading.)
I'd quite like to add Miton to the portfolio. It appears to be conservatively run and quite reasonably valued. I'd also be happy to add another financial to the portfolio, as I'm not overweight in this area.
Potential downsides of an investment in Miton are that with a market cap of £53m, it's only just over my £50m lower limit. At the time of writing, the spread is 3.3%, which is within my 4% limit. However, I'd imagine that liquidity and spread could be a problem on quiet days, or in the event of a big sell-off.
The other reason not to add Miton is that it isn't the top-ranked eligible stock in my screen. At the top of the list is my long-time nemesis, XLMedia, with a StockRank of 98. I reviewed this digital marketing stock in May and decided not to add it to the SIF Portfolio. The shares have since risen by 50%. Ouch.
In an article in September, I concluded that I should have trusted my rules and ignored my doubts. That decision is even harder now. I could avoid the issue and rule out XLMedia on the grounds that it's a consumer cyclical. But to be honest, I don't see a big risk of overlap with my other consumer cyclicals. If anything, XLMedia's historic focus on generating leads for betting websites is an advantage. Sin stocks tend to outperform in downturns.
Having re-visited the figures, it's clear that nothing has changed.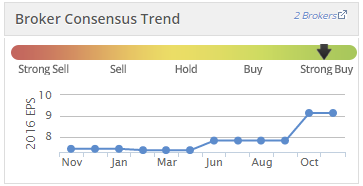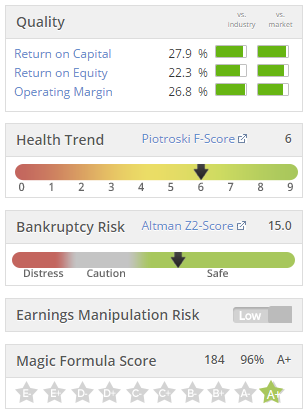 XLMedia remains an attractive stock, when judged by Stockopedia's algorithms and my screening rules. It also qualifies for seven Guru Screens, more than any other stock except the top four housebuilders. Although it makes me very uncomfortable, I'm going to add XLMedia to the SIF portfolio.
My reservations are not just based on the feeling that I've left it too late. I'm just not a big fan of this company at all. However, the whole point of a rules-based strategy is to overcome human bias. Within the framework of my rules-based strategy, this is a valid purchase.
A high flyer?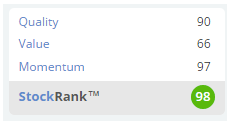 XLMedia's very high MomentumRank (97) and QualityRank (90) give it the profile of a High Flyer — the type of stock that may eventually come crashing down. But a moderately high ValueRank of 66 suggests that the valuation remains reasonable. The only serious risk I can see is that something will happen to trigger a big fall in profits.
Time will tell whether this happens on my watch. I was mildly encouraged recently to see that CEO Ory Weihs has exercised all of his vested options in the firm, without selling any. Although these new shares only equated to a tiny increase in his 5.3% stake, his decision not to sell suggests he believes the shares may be worth more in the future.
I'm not sure I share this belief, but I very much hope I'm wrong. I know XLMedia attracts mixed opinions from Stockopedia readers. So feel free to let rip in the comments below, and tell me what you think!
Source:
http://www.stockopedia.com/content/sif-portfolio-my-screen-goes-public-and-i-add-xlmedia-156718/
We encourage you to Share our Reports, Analyses, Breaking News and Videos. Simply Click your Favorite Social Media Button and Share.