Good morning!
I put on a late surge yesterday evening, and wrote several more sections, so here is the link for yesterday's full report. Please note in particular the link for attending a presentation being given by an excellent growth company Ab Dynamics (LON:ABDP) .
Profit warnings webinar
If you missed Ed's brilliant webinar yesterday, on profit warnings, here is the video link, and the eBook link.
This project has definitely made me think hard about avoiding falling knives in the future, so many thanks to the team at Stockopedia HQ that did all the hard work for us.
Creston (LON:CRE)
Recommended cash offer – the largest shareholder (28%) in this marketing group has launched a bid to take it private. The offer is 125p per share in cash + 1.42p dividend. This looks opportunistic to me, and is far from generous. It represents a multiple of only about 10 times earnings. The premium is about 35%, which is in the standard ballpark for many takeover bids.
Quite good interim results are also announced today.
Overall I think shareholders might understandably feel rather disappointed that the company is being pinched from them at a lowly valuation. On the other hand, it is a 35% uplift in price, which might have taken a while to be achieved without a takeover bid. So a bird in the hand, and all that.
Shareholders will also lose the nice flow of future dividends, as this share came with an attractive amp; growing dividend yield, which was about 5% as of last night. Although as stated in the bid announcement, market conditions are uncertain for marketing companies at the moment.
---
Norcros
(LON:NXR)
Share price: 147p (down 0.5% today)
No. shares: 61.3m
Market cap: £90.1m
(at the time of writing, I hold a long position in this share)
Interim results, 6 months to 30 Sep 2016 – as you can see below, the financial highlights look pleasing;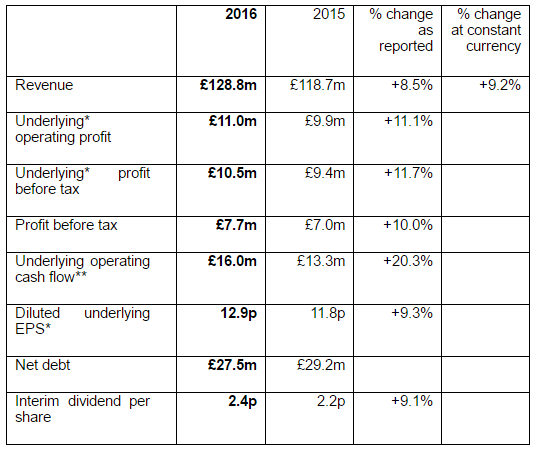 Outlook comments are also positive;
With our strong brands, leading market positions and continued self-help initiatives focused on market share gain the Group is well positioned to make further progress.

Given the encouraging performance in the first half of the year, the Board remains confident that the Group will achieve underlying operating profit in line with its expectations for the year to 31 March 2017.
Pension deficit – as expected, the pension deficit has ballooned due to historically low interest rates on bonds. Norcros is burdened with a huge pension scheme, which we discussed at length in my report, and the subsequent very interesting reader comments here on 11 Oct 2016.
This is what Norcros says today about its pension deficit;
The gross deficit relating to our UK defined benefit pension scheme as calculated under IAS 19R has increased from £55.7m at 31 March 2016 to £97.8m at 30 September 2016.

This increase was principally a result of a 1.3% reduction in the discount rate to 2.25% (31 March 2016: 3.55%) reflecting lower bond yields following the outcome of the EU referendum.

The calculation of the deficit is particularly sensitive to the movement in bond yields which are at historic low levels.

It is estimated that a 0.1% increase in bond yields would reduce the deficit by circa £6.0m.

Whilst the increase in the deficit has been significant it has not impacted the ultimate holding company, Norcros plc, which has a strong balance sheet and significant distributable reserves, in excess of £100m at 31 March 2016.

Following completion of the 2015 triennial actuarial valuation and the subsequent agreement with the Trustee of the recovery plan, the Company continues to pay £2.5m per annum plus CPI into the scheme.
On paper it's a huge problem, but in cashflow terms, it's fine (at the moment), with overpayments of £2.5m p.a. being easily affordable. The company is paying generous divis yielding 5%, plus surplus cashflow (supplemented with debt) for acquisitions.
As a reader pointed out in October, the risk is that the pension fund trustees might require a significant increase in overpayments next time it's up for negotiation. My view is that it's already in the share price in spades – a PER of about 5.5 is over-compensating in my view for what is a manageable problem.
Even in a downside scenario, overpayments might rise to say £5m p.a., which again the company could easily afford. So to me it's not a deal breaker. Others may not share my sanguine view though.
The other thing to consider is that bond yields have risen sharply in the last few weeks (post the 30 Sep 2016 period end). I spoke to one company last week who told me that their pension deficit had shrunk dramatically in October, due to rising bond yields.
So if you think we're entering a period of higher interest rates, then Norcros shares could be in a good position to benefit, as its pension deficit should end up rapidly declining as bond yields rise.
Dividends – the interim divi is up 9.1% to 2.4p. In the past the final divi has been twice the interim divi, which implies 7.2p full year divis – which is an attractive yield of 4.9%.
Balance sheet – is obviously dominated by the pension deficit. Apart from that, it looks fine to me, with a sound working capital position. There's some debt, but at a manageable level relative to cashflow/profits, in my view.
My opinion – as mentioned before, I'm happy to sit tight and collect in the generous divis.
I feel the market is ignoring the successful buy amp; build which is taking place here, with good acquisitions having been made so far. The pension deficit is clearly a big issue, but it's manageable. In my view the share price over-discounts the pension issue, but that's just one person's opinion, so please feel free to disagree.
I've chickened out from buying any more as yet, but my finger is hovering over the buy button. I might wait a few weeks, to see if the share sells off again, as it sometimes does.
Here's are the valuation amp; quality graphics;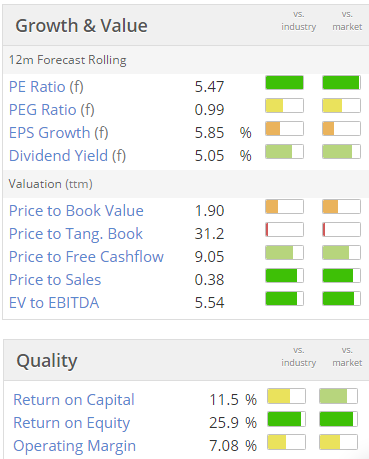 ---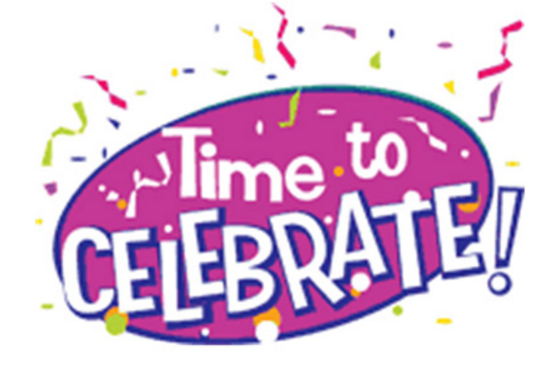 Avesco (LON:AVS)
Agreed takeover bid at 650p per share – this is a blockbuster deal – at a whopping 125% premium to yesterday's closing share price.
As regulars here know, this is one of my favourite shares, and has been for several years – my original purchases being around the 100p level.
I won't regurgitate all the reasons for why I like this share again, but here's a link to the archive of SCVRs which mention Avesco, increasingly positively over time.
It's great to read the comments section below, and hear that some readers have also benefited from this outstanding result. Happy days!
Noteworthy too that Avesco has had a very high StockRank (currently 97) for quite a while. It was a bit of an overlooked gem for a long time. Anyway, well done everyone who holds! It looks a done deal, so personally I'll be holding out for the full 650p.
Source:
http://www.stockopedia.com/content/small-cap-value-report-17-nov-2016-cre-nxr-avs-158344/
We encourage you to Share our Reports, Analyses, Breaking News and Videos. Simply Click your Favorite Social Media Button and Share.