Another day another $15,000.
That's right, yesterday's long play on Gasoline Futures (/RB) that were already up $15,000 from Monday's call, gained another $15,000 yesterday. Not bad for two day's work, right? We only made $10,000 more though as we cut back to 6 contracts at $1.32 – as we didn't want to be too greedy but, as you can see on the chart – they kept on going higher and higher – all the way to $1.34 before finally pulling back.
NOW you missed it – I can't heartily recommend this as a new trade the way I did yesterday and Monday but we do have a Live Trading Webinar today at 1pm (EST) and I'm sure we'll find something fun to trade there. Another good call from Monday's post was Barrick Gold (ABX), which blasted higer yesterday as George Soros followed us in, buying 1.8M shares, about 1.5% of the company. Monday's Oil (USO) trade idea is also blasting higher, made even more significant as it's doing so against a strong Dollar.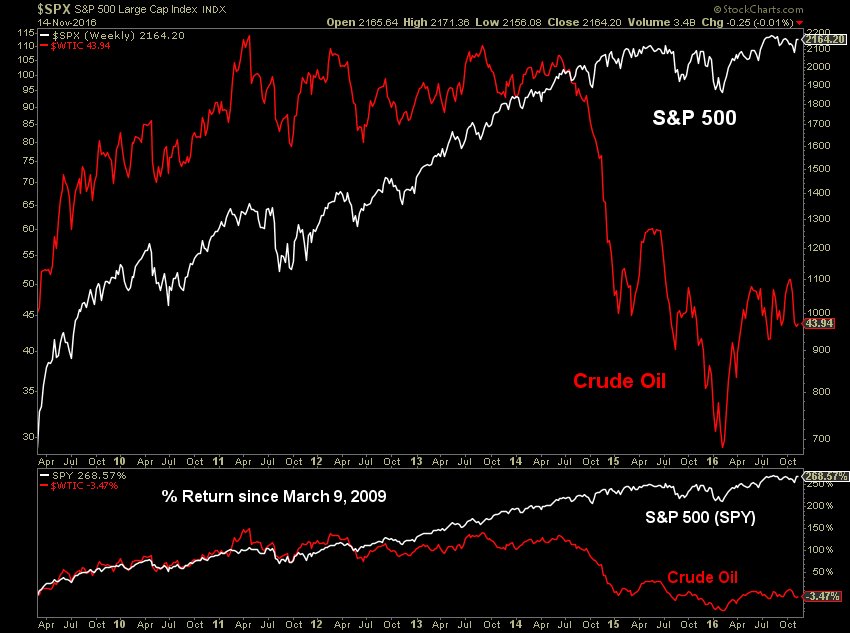 Oil led the rally yesterday and the S&P seems to have lost its oil dependence way back in May though a bad inventory report today is likely to spark a sell-off that will pull the index down from the 2,180 line and the /ES Futures are testing our shorting line at 2,170 (short below, tight stops above) along with Dow (/YM) 18,900, Nasdaq (/NQ) 4,760, Russell (/TF) 1,295 (raisded from Monday's 1,290) and especially the Nikkei (/NKD), now 17,900 and a really fun short (and see Monday for our Nikkei Index (EWJ) play.
Today's EIA inventory report at 10:30 is going to be critical and we are still long 6 contracts in the Futures (see above) but expecting a possible pullback. Waterborne gasoline exports surged after Colonial Pipeline Co., the main system that moves Gulf Coast gasoline to the Eastern Seaboard, shut for six days following an Oct 31 explosion. The outage backed up almost 8Mb of gasoline that would normally flow to states in the Southeast and along the Atlantic coast.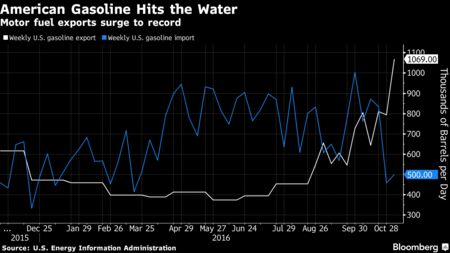 U.S. gasoline exports reached 1.07Mb/d in…
Provided courtesy of Phil's Stock World.
Source:
http://www.philstockworld.com/2016/11/16/will-we-hold-it-wednesday-sp-2180-edition/?utm_source=beforeitsnews&utm_medium=feed&utm_campaign=psw-feeds&utm_content=article-link
We encourage you to Share our Reports, Analyses, Breaking News and Videos. Simply Click your Favorite Social Media Button and Share.