We're 6 for 6 in the Futures this year!
Still waiting for our other Webinar call, shorting the Russell at 1,385 to pay off but we already had a nice win shorting the Nikkei, where we had two short contracts that paid $2,000 overnight. We have 10 short /TF contracts on the Russell and they pay $50 per point, per contract if we get them right and our live reading of the Fed Minutes led us to conclude we'd have a sell-off once the analysts were done sifting through the Fed notes.
If you missed our Live Trading Webinar yesterday, there will be a replay available on the www.PhilStockWorld.com main page later today. We also had some long trade ideas and a good general discussion on the economy and the markets to set us up for 2017. The Coffee (/KCN7) trade we discussed in yesterday's morning post is already up to $148, which is a gain of $750 per contract and our JO trade is on track, as is the SONC earnings play that looks like it will return the full 389% on cash we were looking for.
These free trade samples only last until earnings season begins next week and, after that, you will have to become a paying Member to enjoy these picks every day. The trade ideas in the morning post are only a fraction of what goes on inside our Live Member Chat Room every day, as we take full advantage of these wild market swings.
This morning, as noted, we're shorting the Russell ahead of the 9:45 Bloomberg Consumer Comfort Report. Both Macy's (M) and Kohl's (KSS) gave terrible Q4 sales reports last night and Buckle (BKE) is reporting a 15% drop in sales in December – where is that Consumer Spending strength that's supposed to be driving the market?
M is an interesting one, we bought them for our Options Opportunity Portfolio in late October with the following trade:
We're not worried about having the stock put to us, our net would be $24.80 and we'd be THRILLED to own 500 shares at that price so I still like the put sale for a new trade and we will probably sell 10 of them for our Long-Term Portfolio as who doesn't like collecting what will probably be $6,000 in exchange for promising to buy 1,000 shares of M for net $24?
Even with the lowered guidance, M will still earn over $3 per share in 2017 and, of course, closing inefficient stores and laying off surplus employees is a long-term benefit to the bottom line – it's a perfect trade for a patient investor. The only adjustment we're likely to make to the above trade is investing $2.50 or less to roll the 2019 $30 calls down to the $25 calls because who doesn't like buying $5 in position for $2.50? See how easy option strategies are!
I really am so sick and tired of these services that claim they have some secret formula for trading options and act like it's something that's out of the reach of ordinary investors. It's actually not at all complicated. At PSW, we are NOT options strategists – we are FUNDAMENTAL investors who use options for leverage and hedging. The "option strategists" are the idiots we sell premium to to make our steady incomes!
Check out our "Secret Santa's Inflation Hedges for 2017," where we go over 4 Trade Ideas for the year ahead using simple options strategies to keep you on the winning side of the trade in almost any market conditions. I posted those trades on Christmas Day and already we have 4 out of 4 winners (with lots more room to run):
ABX net $1,670 spread now net $3,300 is

up $1,630 (97%) in 10 days

.
SUN net $22,080 spread now net $22,750 is

up $670 (3%) in 10 days

. We're in that one for the dividends.
DBA net $860 spread now net $1,084 is

up $224 (26%) in 10 days

.
SLW net $350 spread now net $1,625 is

up $1,275 (360%) in 10 days

. That one we guaranteed would make 100% by the end of the year – goal already on our Trade of the Year!
See – that's not hard, is it? Trading is a PROFESSION and options are simply a tool you should learn how to use if you want to be a professional. Instead of chasing after get rich quick schemes, we teach our Members to be patient and learn "How to Get Rich Slowly" using simple, fundamental trades like the ones above to generate consistently good returns.
Speaking of Fundamentals, oil is back up to $53.62 and we're hoping to see $54 or better so we can short them again this morning. Though the American Petroleum Institute Report had a headline draw of 7.43M barrels, there was a 4.25Mb build in Gasoline and a 5.24Mb build in Distillates showing, as we expected, disappointing holiday demand. We are going to be looking for any good entry to short /CL Futures this morning (EIA report is 11am) in our Live Member Chat Room.
The ultra-short ETF (SCO) for oil is down at $64.66 and that's a fun, non-futures play to bet on a pullback. We're looking for oil to bottom out in Feb as disappointment from the actual effect of OPEC production cuts rolls over the trading community. Even just pulling back to $50 is a 6.5% drop in oil which would be a 13% boost in SCO to $73 so our trade idea is:
Buy 10 SCO Feb $60 calls for $7.90 ($7,900)
Sell 10 SCO Feb $67 calls for $5 ($5,000)
Sell 10 SUN June $25 puts for $2.30 ($2,300)
That's net $600 cash on the potential $7,000 spread that's $4,660 in the money to start. It's not likely that SCO will go down and Sunoco (SUN) wouldn't go up (keeping the loss low) and, even if SCO does go up (lower oil), that's not necessarily bad for SUN, who we love for the dividend. If all goes well, the $60/67 spread will pay $7,000 and the short puts will expire worthless for a $6,400 profit (1,066%) and the net margin on the short puts is $3,057.
Keep in mind you are PROMISING to buy 1,000 shares of SUN for $25 and it will be assigned to you if SUN is below $25 at June expirations (it can be assigned any time between now and then – this is a serious obligation). We never sell puts against stocks unless we REALLY want to own them and any stock you are looking to buy can be substituted for SUN, but we like SUN and it hedges this trade very well.
We'll see how that one plays out over the next month but, if you ever wonder where these 100% in 10 day trades come from – this is what they look like before we review them. It's very easy not to miss these trades, just become a Member and get trade ideas like this pre-market every morning and many, many more trade ideas in our Live Member Chat Room during the trading day.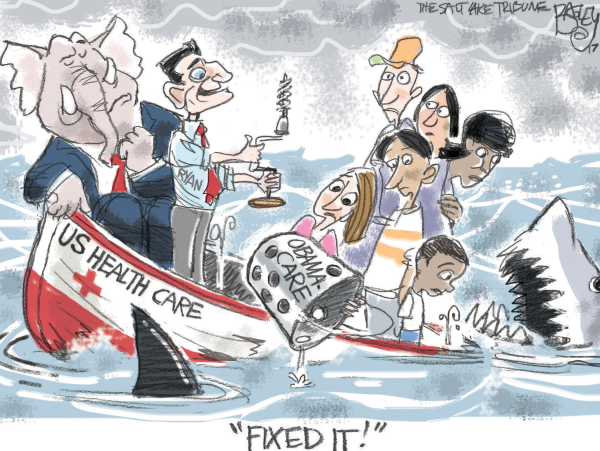 Provided courtesy of Phil's Stock World.
Would you like to read up-to-date articles on the day they are posted? Click here to become a part of our growing community and learn how to stop gambling with your investments. We will teach you to BE THE HOUSE – Not the Gambler!
Source:
http://www.philstockworld.com/2017/01/05/1000-thursday-nikkei-shorts-from-our-live-webinar-pay-off/?utm_source=beforeitsnews&utm_medium=feed&utm_campaign=psw-feeds&utm_content=article-link
We encourage you to Share our Reports, Analyses, Breaking News and Videos. Simply Click your Favorite Social Media Button and Share.