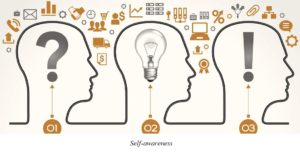 BarroMetrics Views: Self-Awareness & Trading
Read what passes for education, and you'll see that it focuses on METHOD – find the 'right method', and your fortune is made. Unfortunately, nothing could be farther from the truth.
That's not to say any old METHOD will do. Our Method must have a positive expectancy. But while METHOD is necessary, alone it is not sufficient. We need to have proper Money Management and the discipline to make the best decision possible in the circumstances. That said, it doesn't mean our decisions will always be correct. They need only be correct enough of the time to give us a positive result.
Let me give you a concrete example of what I mean. First, some context.
Since late 2014, early 2015, I have adopted an early exit strategy during 'ebb phases'.
The result has been beneficial. My average drawdown dropped to 3%, and max drawdown dropped from 28% to under 10%. Moreover, my annual ROI improved, with 2016 being my second best year since 1990.
This year, the results have not been great. For closed out positions, I should see around -3.8% for Jan and Feb. clearly I am in Ebb Phase.
I started today with two open FX positions, the AUDNZD and NZDJPY. Of the two, I was most confident that the NZDJPY would run to target at around 72 (Currently around 80.75)
But this morning, in the 290-min equivalent of a 5-day swing, a buy signal was triggered (Figure 1, green arrow). In turn, the buy triggered a liquidation of the short position. I do plan to reenter the short position on a downside breakout below 80.44 or a rally to 84.40 to 83.50.
Here's the thing: I was most reluctant to exit.
I had convinced myself that the trade was solid and we would see 72 at some point without first seeing 83. Confirmation bias raised its ugly head, and I was seeing all sort of reasons why the buy signal would prove incorrect.
I did exit where I had pre-planned if the buy signal was triggered.
It may well prove, with hindsight, that the profitable decision would have been to hold rather than exit. But, we don't have hindsight. We merely have the info in front of us; we can only make the best decision we can in the circumstances, given our knowledge and skill.
Why am I making such a song and dance about this?
Because in my coaching, I see the students berate themselves for making decisions that was 'wrong' only in hindsight! Then, they make a decision that breaches their rules – and that decision is made because of the what had happened on the last trade – compounding their error. And they wonder why they are long-term unprofitable? (!!)
How about you? How self-aware are you? Does self-awareness help or hinder your trading?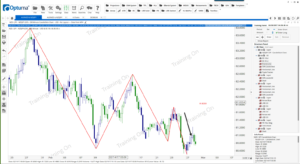 FIGURE 1 NZDJPY 290-min
The post Self-Awareness & Trading appeared first on Ray Barros' Blog for Trading Success.
Source:
http://www.tradingsuccess.com/blog/self-awareness-trading-4645.html
We encourage you to Share our Reports, Analyses, Breaking News and Videos. Simply Click your Favorite Social Media Button and Share.