How many ways can they tell you?
Every Fed speaker this week has indicated that rates will be going up sooner than later and CPI and PPI coming in at DOUBLE expectations yesterday indicated the Fed is already behind the curve on raising rates and Yellen, yesterday and Tuesday said to Congress "if we do not raise rates we run the risk of causing a Recession" – seems pretty clear to me. Still the markets are only pricing in a 41% chance of a hike at the March 15th meeting – beware the ides of March indeed!
The Fed needs 3 hikes in 2017 and if not March, we're left with May 3rd, June 14th, July 26th, Sept 20th, Nov 1st and Dec 13th. They won't want to raise two meetings in a row so, if not March, then May is a must and every other after that but May is a long time to wait when inflation is double your expectations on Feb 15th. So, unless CPI and PPI have substantially calmed down over the next 30 days – expect a rate hike at the March meeting.
Another thing that's gotten ridiculously inflated is the S&P's Price to Book Value Ratio, now back over 3 for the first time since the catastrophic top of 2007. Ah, good times…
The Book Value of equity is an accounting measure that is based on the historic cost principle, and reflects past issuances of equity, augmented by any profits or losses, and reduced by dividends and share buybacks. Essentially, it's the price a buyer would be expected to pay for the company, as is, in a takeover or liquidation. The Price of an equity is nothing more than speculation on the future value of the company so a PBV of 3 indicates you are paying 3 times more than the stocks are actually worth.
Now, the average company is not going bankrupt, so it's normal to pay something for the operation of the company and your expected future income but 2-2.4 is a more normal PBV, not 3 – 3 is simply about 30% too expensive.
Of course, President Trump promises to lower those nasty taxes but, as I pointed out on Tuesday, Corporations don't really pay any taxes anyway. At our Las Vegas Seminar, we looked at some companies that do pay a decent amount of taxes and who will benefit from tax breaks (see our Top Trade Alerts for Trade Ideas) but how do lower corporate taxes help Amazon (AMZN), who paid $1.4Bn last year against their $400Bn market cap (0.35%) on $135Bn in sales (1%) and $47.7Bn in Gross Profit (2.9%)?
In 2014, GE had a NET Income of $10.2Bn and paid $773M in taxes (7%) – how much of a tax break could they need to have the proper incentives? The Obama administration put the screws to Corporations in 2015 and upped corporate collections from $251Bn to $341Bn but that still averages less than 15% of their earnings and it's still just 13.6% of the $2.5Tn individuals have to pay in income taxes.
It's right there in the Fed's chart, $2.5Tn in profits, $341.7Bn in taxes paid is 13.7%. That's an ACTUAL FACT and, the less Corporations have to pay, the more individuals have to pay – another fact. Well, poor individuals anyway, the rest of us have good accountants! Trump won't release his Tax Returns (and Congress won't make him) but, when Warren Buffett did, it showed he made $62,855,038 and paid $6,938,744 in taxes (11%).
Granted he had to pay $250,000 to accountants but that too was tax-deductible so that's what I recommend everyone do. Stop griping that the system is unfair poor people or small businesses. You too can get and army of accountants if you want, so it's very fair! And thank you so much for your vote.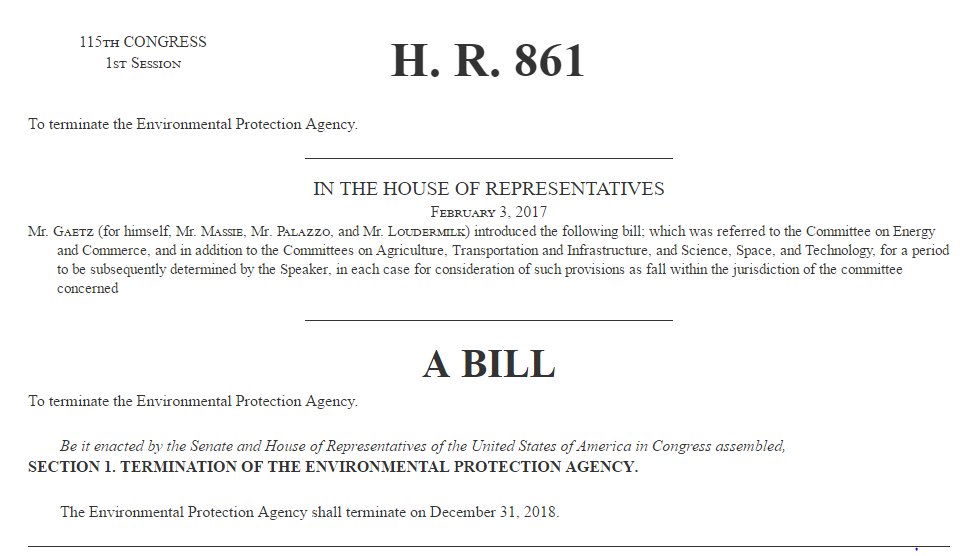 Speaking of votes, your Republican Congress is hard at work coming up with the next great American growth industry – Clean Air! No, not the air you breath, silly, the air you will PAY FOR after they eliminate the EPA – as called for in HR 861, which calls for the "Termination of the Environmental Protection Agency" – this is not "cutting back burdensome regulations," this is having no regulations at all!
Of course, lax regulations are how Matt Gaetz got elected in the first place and I'm sure the voters in Florida will be as thrilled as his Koch Brother backers when we get rid of those pesky manatees and tear down those coral reefs and spill another Billion gallons of oil in the Gulf of Mexico. I'm sure BP would have voluntarily have spent $20Bn on the last clean-up if only the EPA had gotten out of the way and let them jump in to help…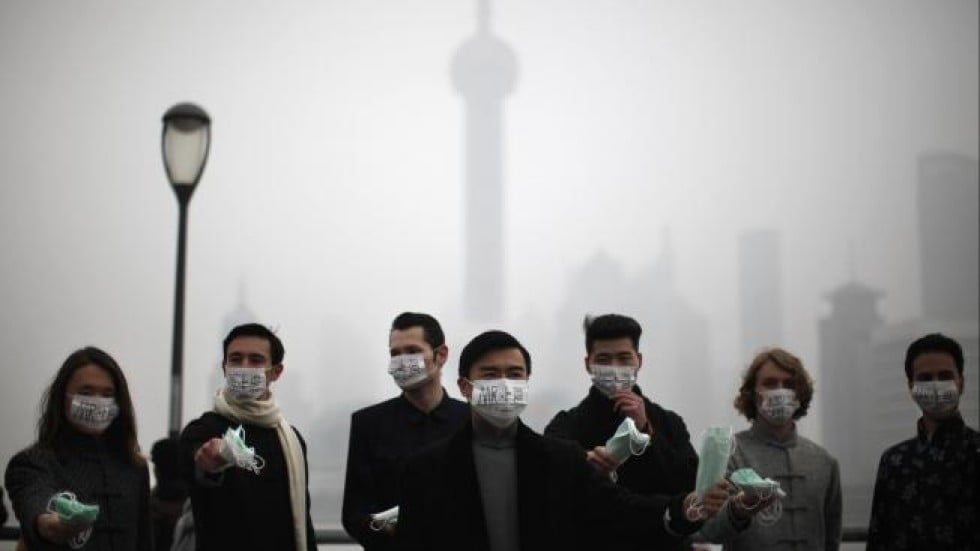 That's the problem with removing regulation (and regulators, apparently) – it's all a big party until something happens, and then you don't have a mechanism to cope with it and instead of funding the EPA for $8Bn a year to protect the entire nation, a single incident in Florida randomly costs the state $20Bn and suddenly we're all wearing masks to protect us from the air outside.
Though the EPA's budget is $8Bn, they collected $6Bn in fines in 2016 and secured $1Bn in commitments to clean up superfund sites – so net $1Bn cost for the agency AND they secured another $13.7Bn in investments by companies in actions and commitment to control pollution for the benefit of US Citizens (remember them?). So elminating them would save the Government $1Bn but it would save corporations $20.7Bn and much, much more as they would then be able to pollute wherever they want with no repercussions – PARADISE!
Of course, the GOP will argue, that you as a private citizen can always sue the Koch Brothers for poisoning your air. They will have huge law firms representing them and dozens of climate-denying scientists who will show the court that your lungs are better off with their soot in them than without and you and your lawyer and your lone expert will slug it out with them in court – have fun!
Oh, and in case you thought you might make a class action lawsuit, think again – they are taking that power away from you as well – thank you for your vote.
Meanwhile, you are very welcome for yesterday's long call on July Coffee (/KCN7) Futures, which have flown up this morning to $151 and that's up 3.5 from yesterday at $375 per point is $1,312.50 per contract to start your day off right. Unfortunately, our Russell (/TF) shorts at 1,395 are going $25 per contract against us at 1,400 but we are short 8 contracts now (see yesterday's Live Trading Webinar replay) at an average of 1,399 and we're sticking with them.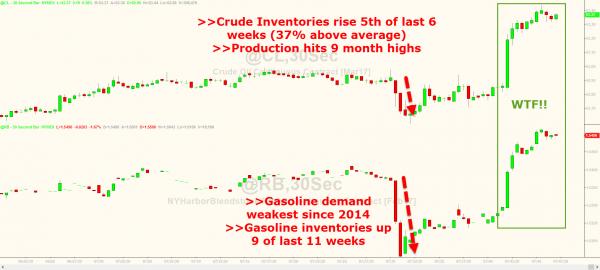 Best of all this morning, Oil (/CL) has the nerve to fake $53.50 after yesterday's MASSIVE 9.5Mb build in inventories so of course we are shorting those again as we run headlong into contract rollovers on Tuesday (and Monday is a holiday so trades would be crazy not to be out ahead of the weekend).
If the Dollar were not down 0.5% this morning (100.70) then we'd be looking much worse in our indexes and commodities. Like I said, investors are very wrong about the Fed and the Dollar should be stronger and I'm not the only guy who knows that – expect it to firm up at 100.60 and head back to 101.50 and that will push oil and the indexes lower – hence our bets.
Be careful out there.
Provided courtesy of Phil's Stock World.
Would you like to read up-to-date articles on the day they are posted? Click here to become a part of our growing community and learn how to stop gambling with your investments. We will teach you to BE THE HOUSE – Not the Gambler!
Source:
http://www.philstockworld.com/2017/02/16/thrilling-thursday-march-rate-hike-looms-but-market-ignores-risk/?utm_source=beforeitsnews&utm_medium=feed&utm_campaign=psw-feeds&utm_content=article-link
We encourage you to Share our Reports, Analyses, Breaking News and Videos. Simply Click your Favorite Social Media Button and Share.