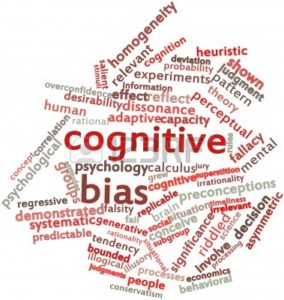 BarroMetrics Views: Overcoming Bias 2
Yesterday we saw how I have acquired a bias for the short side in the GBPUSD. By the way, this is inevitable once we form a view of the side that is likely to produce a low-risk, high probability profitable trade.
At this point, I analyse the pair with of my Trader's Timeframe lenses.
The first step is to list my observations, then categorise them as 'bull, bear, or neutral'. Following that, I look to integrate the information and assess the probability that the downtrend is likely to continue or change.
Before I move on to the next item in the analysis stage, 'zone' (where will I take the trade), I consciously look for information against the bias. This step seeks to ensure I am not suppressing information or falling prey to the heuristics that have proven to be my Achilles' heel: representativeness, anchoring, framing and confirmation.
Let's look at the ideas in action. (My trader's timeframe is the 18-day swing).
In the GBPUSD, I have assessed a downtrend that is likely to continue to in the higher timeframes. Figure 1 shows the 18-day (red line), and 13-week (black line) and 12-month (green line) daily equivalents. They swing lines show the trends: monthly, quarterly and yearly respectively.
At first glance, the 18-day downtrend seems intact. If that were the case, my strategy would be to go long in the sell zone around the current swing highs, or upon a break of the most recent swing low.
But, when I actively looked for 'long' info, I saw:
Since 2/28/2017, as the pair moved South, its ATR dropped from around 130 to 90. In Market Profile terms, the pair 'is not facilitating trade'. In short, we do not see the price action that would suggest downside continuation. Most likely, if the longer-term downtrend is to prove itself, we'd first need to see higher prices.
The structure since 09/06/2016 has formed what I call a 'rejection high, rejection low, value area 313' – a label for a 'bell-curve forming' process.
In this pattern, the next high probability move is:
acceptance above the Value Area high at 1.2774 (red TPL) for
a move to the Primary Sell Zone (1.3434 to 1.3210) of
the structure bounded by 1.3448 and 1.1644.
However, if instead of an upside breakout, we see acceptance below the rejection low at 1.1985, we'll probably see a re-test of 1.1644 and even more likely, its breach.
So, by looking for 'non-confirmatory' clues, I have changed my initial views of where to take trades and the likelihood of an 18-d trend change. (A rally to the PSZ at 1.3434 to 1.3210 would break previous 18-d swing highs and thus negate the 18-d downtrend).
The process may seem complicated. But, as with most habits, it's only difficult at the beginning. Once internalised it becomes second-nature – though I still use a check-list to ensure I consciously cover all bases.
We'll never totally eliminate the biases occasioned by our mind's unconscious reasoning – nor would we want to because they serve an invaluable function. But, by being self-aware, we can reduce their adverse influences when their use would lead us astray.
So, over to you: what are you common biases?
(By the way: ECB rate decision announced tonight at 16:30 HK time – may stimulate an increase in the ranges [at least of the majors and European crosses])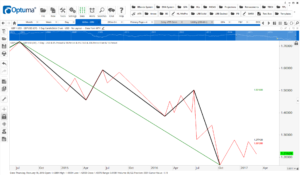 FIGURE 1 GPUSD 18-day and higher swings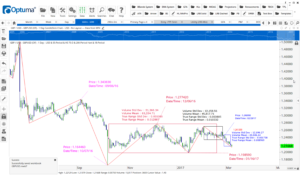 FIGURE 2 GBPUSD 18-day swing
The post Overcoming Bias 2 appeared first on Ray Barros' Blog for Trading Success.
Source:
http://www.tradingsuccess.com/blog/overcoming-bias-2-4694.html
We encourage you to Share our Reports, Analyses, Breaking News and Videos. Simply Click your Favorite Social Media Button and Share.