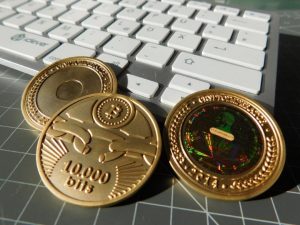 Cryptocurrency traders are spoiled for choice in so many ways. There are already a myriad of different cryptocurrencies in the market and new ones entering every day. That makes it hard to decide where to invest your money. To add to the choice, you also have a multitude of platforms, tools, and information sources vying for your attention.
You certainly can't try them all out for size, so here are a few that are likely to help you in your cryptocurrency trading journey.
News – CoinBuzz.stream
As the saying goes "You have to crawl before you ball". Too many people are so eager to get on the bitcoin gravy train that they forget the importance of studying the ecosystem first. CoinBuzz is a service that allows you to do just that. The website aggregates major developments in different cryptocurrencies and serves them up in a card-style interface. It displays Bitcoin, Ethereum, and Litecoin news by default, but allows users to select which tokens or coins they'd like to follow. The news is sourced from across Twitter, Reddit, and Google Trends, so it's the perfect place to get a grip on what's going on in the landscape as a whole.
Price Tracker – Coin Market Cap
The most basic approach to trading is to make buy/sell decisions based on price action. So it's imperative that you have a way to follow the trends in the values of different cryptocurrencies. Coin Market Cap is a website that gives users all the essential information they need about different coins and tokens. You can get key live information such as market caps and trade volumes. Coin Market Cap also tracks historical data so you can get an idea of how the value of a cryptocurrency has changed over time.
Buy/Sell Signals – Turtle BC
Few things are more valuable to cryptocurrency traders than signals. Getting an aggregated perspective on different technical indicators makes the decision of when to buy and when to sell a lot easier. Turtle BC is a website the creates buy/sell signals for cryptocurrencies based on the Turtle Trading Strategy. The platform can be used to track signals over 4-hour periods or shorter 30-minute stints. Which of those you choose depends on your personal cryptocurrency trading methodology. Turtle BC delivers its trading signals to users in the form of email notifications.
Chart Data & Trading Ideas – Trading View
Once you reach a certain level in your cryptocurrency trading career, you will begin to see the importance of charts. Data is power in the world of trading, and charts are a way to figure out what data is telling you about the markets. Trading View offers its users all the charting tools they need to visualize market data. More importantly, the community on the website actively shares cryptocurrency trading insights with the help of charts. The powerful tools combined with the collaborative environment makes Trading View a platform that growing cryptocurrency traders can't miss.
Prediction Platform – ZeroSum
ZeroSum is a peer-vs-peer platform on which you can take part in cryptocurrency price prediction competitions. It challenges users to apply what they they know about cryptocurrency trading in a fun competition format. This makes the platform a great place to test your trading strategies before investing serious money in them. In a high-stakes game like cryptocurrency trading, it's always nice to have the option of using a simulated environment to see what the consequences of your decisions would be in the real world. Players who win competitions by making the most accurate predictions earn money in the form of ZFX, ZeroSum's very own Ethereum token.
Portfolio Manager – Blockfolio
If you've spent any time reading up about trading tips, you know that a diverse portfolio is important. The one downside to that is that it can get hard to track you various investments once you do cobble together that much touted diverse portfolio. That's where Blockfolio comes in handy. It is a portfolio management tool for cryptocurrency traders who have investments across bitcoin and the various altcoins. Users can view how each of their investments in various coins and tokens is performing. They can also view charts and news pertaining to over 2,000 major cryptocurrencies.
Source:
https://fxinstructor.com/blog/worried-about-your-cryptocurrency-trading-skill-try-these-to-start
We encourage you to Share our Reports, Analyses, Breaking News and Videos. Simply Click your Favorite Social Media Button and Share.