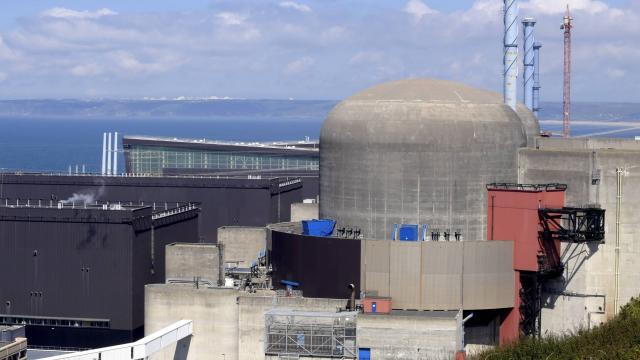 Sputnik
An explosion hit a nuclear power plant in northwestern France. Several people have sustained injuries as a result of the blast.
There is no risk of a radioactive release as a result of an explosion at the Flamanville nuclear power plant, local media Ouest France reported.
There have been no serious injuries as a result of the blast, 5 people have been slightly intoxicated.
"According to preliminary data, there may be injured people," the newspaper said.
The explosion occurred in the engine room of the Flamanville NPP at 10:00 local time. Emergencies services have arrived at the site.
According to emergencies services cited by Ouest France, the explosion took place in the "heart" of the nuclear power plant outside the nuclear zone.
The work of the first reactor of the NPP has been suspended.
French officials told Sputnik that short circuit was the reason for the incident. He confirmed earlier reports that several people suffered smoke inhalation.
"The first thing to note is that there is no risk of emission, it is not a radioactive zone. The causes of the incident are being established, but the most likely version is short circuit," the prefecture of the Manche department told Sputnik.
The post Explosion Hits Nuclear Power Plant in France, Injuries Reported appeared first on From the Trenches World Report.
Source:
http://fromthetrenchesworldreport.com/explosion-hits-nuclear-power-plant-france-injuries-reported/182272