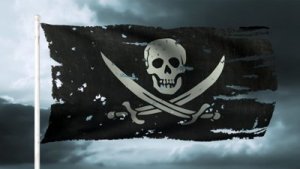 ibankcoin.com / Dr. Fly / Feb 15, 2017
I had a bad day in the market, in spite of the triple digits gains. I got my balls boxed in by $TECK, $UEC and $URG. Essentially, none of my stocks went up; but I was okay with that shocking underperformance, as I kept myself quite busy — chained to the laptop taking in all of the political hand-wringing.
Just 62% of stocks were higher and I, as is my right bound by the blood of my defeated enemies, added to an already over bloated portfolio of Trumpian themed stocks — buying up shares of $CLF.
Effortlessly, I waltz into the middle of a nuclear detonation — dressed to the nines, gin martini in tow, in search for greatness.
The post DOW SKYROCKETS TO ANOTHER RECORD HIGH; NOTHING CAN STOP US NOW appeared first on Silver For The People.
Source:
http://silveristhenew.com/2017/02/15/dow-skyrockets-to-another-record-high-nothing-can-stop-us-now/
We encourage you to Share our Reports, Analyses, Breaking News and Videos. Simply Click your Favorite Social Media Button and Share.