It's always darkest before the dawn. During Saturday's pro-Trump rally in Berkley, CA, antifags attended and started to rabble rouse — spraying old men in the face with pepper spray, acting like reprobate vagabonds — deserving of the stick.
Then out of nowhere, like the Phoenix rising out from the ash, a superhero appeared — smashing antifags in the heads for sport and pleasure — casting them back into their pits of hell.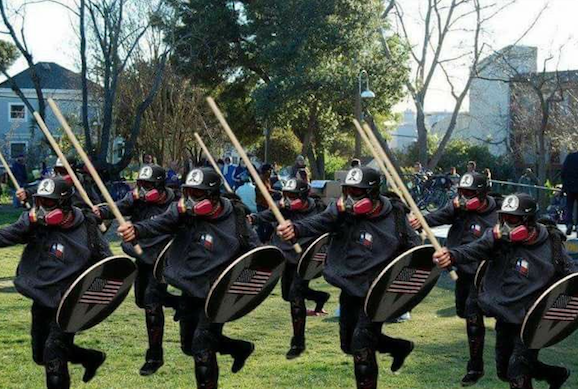 BEHOLD, the Stick Man.
And here's another video of his greatness — this time slowed down for dramatic effect.
Heretofore, let this be a lesson to you leftarded anarchists out there trying to spoil all of the fun: stick man is out there, watching you, waiting to bash your brains in with his glorious stick.
Content originally generated at iBankCoin.com
Source:
http://silveristhenew.com/2017/03/05/a-new-super-hero-on-the-right-arises-behold-the-stick-man/
We encourage you to Share our Reports, Analyses, Breaking News and Videos. Simply Click your Favorite Social Media Button and Share.