Headline: Bitcoin & Blockchain Searches Exceed Trump! Blockchain Stocks Are Next!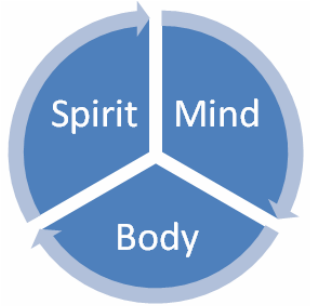 In 2001, Karen O'Connor dropped out of university training after being diagnosed with Graves' disease, lupus and multiple sclerosis. She said she went the traditional route for the treatment of lupus but didn't improve. "It seemed as if I was deteriorating quickly," O'Connor said. "I used to be a runner and athletic but was soon disabled in a wheelchair."
More chronic health issues followed: heart problems, a stroke, the start of kidney failure. "At that point I didn't have much hope, and I really just wanted to end my life," she said. In 2002, O'Connor came across a book by Sharon Moore, "Lupus: Alternative Therapies That Work." "It was a fabulous book, and it changed my life," O'Connor said. After considering her options, O'Connor began seeing a homeopathic doctor…
"The first time I went to see him I left his office with hope," she said. "And that is something I had lost." "I came to discover my body was out of balance and that perspective taught me to listen to myself and care for myself," O'Connor said.
After nine months of natural therapies, she was well again. When she told her medical doctor about the healing, he claimed she was dealing in hocus pocus and voodoo. But then came the results of her blood work, which was negative for any traces of the diseases.
The puzzled doctor simply then told her to keep doing whatever she had been doing.
O'Connor believed she now had a purpose for her life and knew the reason why she was healed: She wanted to help others combat chronic pain and illnesses. O'Connor went back to school, eventually received an N.D. [Doctorate of Naturopathic Medicine] and opened the Natural Hope Center in West Lawn, PA.
She's open about the fact that she's not a medical doctor. She's doesn't diagnose disease or prescribe medicine. Her method is to consult with each client and recommends therapies based on a person's individual's needs. "I have to find out what is screaming the most so that I can identify the pain," she said. "My recommended plan of action will release the pain and help to balance the body. It's not about treating symptoms, but rather dealing with the causes. Everyone is unique."
Read David Kostival's full original article in the Reading Eagle HERE
or check out the Natural Hope Center HERE