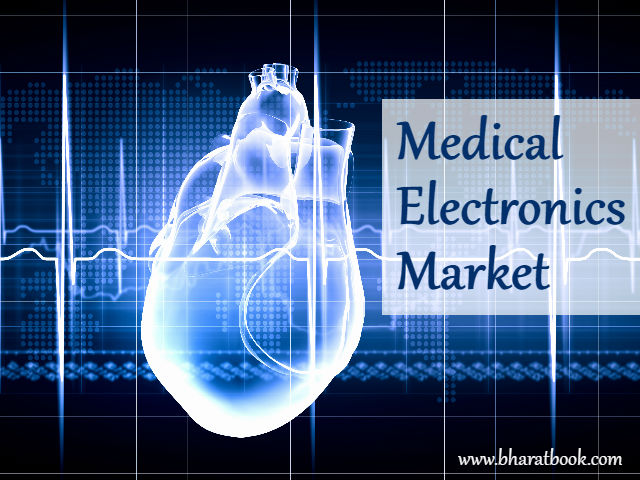 The global medical electronics market to grow at a high rate
The global medical electronics market is expected to reach USD 4.41 billion by 2022, growing at a CAGR of 5.4% between 2016 and 2022. The medical electronics market is expected to grow rapidly owing to factors such as rising ageing population and growing lifestyle diseases; rising demand for personalized, easy to use, and advanced healthcare devices; and increasing adoption of wearable electronics. The major restraint that acts as barrier for the growth of medical electronics market includes stringent regulatory process for product approval and high maintenance and refurbishment costs. The medical electronics market is highly affected by the legislation and initiatives such as increasing clinical trial requirements for new products from the governments and regulatory authorities. Over the years, the medical device approval guidelines and regulations across the world have become more stringent to minimize errors associated with medical devices.
Monitoring application is expected to grow at the highest rate during the forecast period
The medical electronics market has been segmented on the basis of application into diagnostics and monitoring, Monitoring devices market is expected to grow at the highest rate because of the increasing use of patient monitoring devices in outpatient care departments, ambulatory care centers, and home care settings. Factors such as increasing market penetration rates of the portable medical devices which are used in home healthcare establishments and an increasing trend towards remote patient monitoring are also expected to contribute to the growth of the medical electronics market for patient monitoring applications in the coming years.
North America held the largest market share in the medical electronics market during 2015
Among all the geographic regions, North America is considered to be the largest market for medical electronics. The market in North America for medical electronics is driven by various factors such as improved health care infrastructure and increasing demand for medical electronics in the region. In addition, technological advancements in medical device technology have propelled the growth of the market in North America. Moreover, the rising demand for medical electronics in home treatment and the presence of well-structured distribution channels in the region are aiding market growth.
The market in APAC is expected to grow at the highest rate during the forecast. The greater utilization of medical devices in various clinical diagnosis, monitoring and therapeutic procedures is expected to drive the adoption of medical electronics among healthcare providers in the APAC region.
Related Reports: Consumer Electronics Market Research Reports
We encourage you to Share our Reports, Analyses, Breaking News and Videos. Simply Click your Favorite Social Media Button and Share.