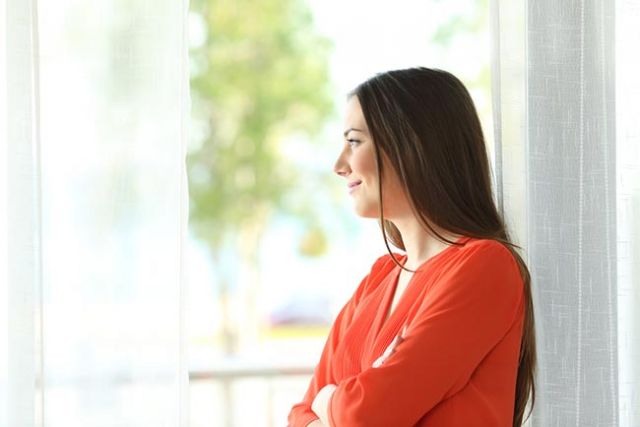 Aging is inevitable although every woman would like to avoid that. That said, every decade brings something special that enriches every woman's life. The early twenties are reserved for experimenting, adventures, and it's usually the time when you're still confused about what you want in life. In the 30s, you become more mature, settle down, you're determined, and know exactly what you want from yourself and others. Then, the 40s come by and most women don't really like them. Why? Keep reading to find out why women usually don't enjoy this decade as much as they'd like.
Why the 40s are the worst for women?
According to the findings from the latest study, your forties might not be so fabulous after all. Dr. Sheryl Kingsberg and a team of scientists at the University Hospitals Cleveland Medical Center carried out research which included more than 500 women aged between 40 and 75. They found out that women in their 40s had more concerns about their bodies than ladies in their 50s, 60s, and 70s. Their fears also had a tremendous impact on their sexual health.
When we think about women in different stages of life, we usually assume that the older they are, the more insecure they get and have more concerns. That's why Kingsberg and her colleagues were shocked when they discovered that those in the 40s were more concerned about their appearance, bodily changes, and other factors than women who were older than them.
The greatest concerns that women had were diminished sex drive and painful sexual intercourse, the Daily Mail reports. In fact, reduced sexual desire also formed a significant impact on the overall relationship. Ladies who were concerned about low libido also stated they ability to enjoy their relationship also declined.
Results, presented at the 2016 annual meeting of the North American Menopause Society in Orlando, showed that women in their 40s suffered most adverse consequences on their love life. When the scientists asked the participants what could increase satisfaction with their love lives, a vast majority of respondents declared it would be "feeling better about their bodies."
Interestingly, all age groups (except women in 70s) agreed that healthy sex life is the most important factor for improved overall quality of life. That said, 52% of a total number of participants didn't discuss their sex lives with healthcare providers. Additionally, 70% of those who did discuss this aspect of life with their doctors confessed they were the ones who initiated that conversation in the first place.
The importance of this study is that it provides a useful insight into how women feel about the effect of sex health concerns on the overall quality of life. Another surprising discovery in this study is that although ladies confessed their sexual satisfaction could improve, most of them were still happy about the quality of relationship with their partner, showing that sexual intercourse becomes less of determinant for a successful relationship as women are getting older.
Furthermore, the research also calls for better communication between doctors and female patients on this subject to address concerns they have.
Decreased sex drive and painful sex
As mentioned already, women in 40s are mostly concerned about decreased libido and painful sex. It could be due to perimenopause when they're already experiencing menopause hot flashes, night sweats, and other symptoms including decreased vaginal dryness. When reduced lubrication is coupled with hormonal fluctuations, it becomes apparent why women have painful intercourse and loss of desire for it in the first place.
Taking results of this study as a wake-up call is important. The forties don't need to be the worst time of your life. It's important to communicate with your significant other and your doctor as well. Since the study showed that women in their 40s have more concerns than older women, you should bear in mind those concerns won't solve themselves. Believe it or not, you can improve your health and sex life in this decade to make it the best time of your life.
If you think you're in perimenopause, discuss it with your doctor, and he/she might recommend some menopause treatments to regulate hormonal imbalance and address symptoms you experience to improve your libido. You should also:
Exercise
Eat healthy diet
Visit your gynecologist
Buy a lubricant
Consider using female enhancement dietary supplements
Try different positions to spice things up
Conclusion
Although we would usually assume that older women have more concerns about their bodies and sex lives, the latest study showed that it's the women in 40s to experience the most concerns. If you're in your 40s, remember to share your concerns with someone. This study is important because it shows that doctors don't discuss this subject with their patients and women, although aware their problem can be fixed, don't do anything about it. Being proactive about the issues you experience is important. Your forties, really, can be fabulous.
References
http://www.dailymail.co.uk/health/article-3822490/Why-40s-worst-time-woman-s-love-life-unhappy-figure-hits-confidence-bedroom.html
http://www.womenshealthandfitness.com.au/lifestyle/sex-and-relationships/920-sex-in-your-40s