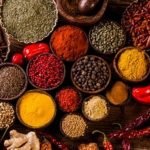 (NaturalHealth365) If you're looking for a natural, effective way to boost your immune system and prevent cancer, eating some mushrooms could be the answer. Medicinal mushrooms are loaded with healing properties, and the public is just beginning to become aware of their power.
Among them, reishi mushrooms have been getting a lot of attention lately. Reishi mushrooms have been used in Chinese herbal medicine for centuries. Today, they are consumed in the form of teas, syrups, pills and soups for a wide range of health benefits.
Medicinal mushrooms help prevent cancer by triggering a healthy immune system response
The Chinese believe the reishi mushroom and the medicinal compounds it contains help to support liver health and lung functioning. Reishi mushrooms are also known to fight mild depression and elevate mood. Perhaps most exciting of all, consuming them regularly can help to fight and prevent cancer.
The main way medicinal mushrooms fight cancer is through their ability to boost your immune system. In fact, reishi extract from the reishi mushroom contains known anti-cancer compounds, and it is registered with the government for its anticancer abilities.
Three decades of research have substantiated medicinal mushrooms as having cancer-fighting and tumor-shrinking properties. Cancer cell growth and tumor growth seems to be inhibited by the compounds that medicinal mushrooms contain.
Reishi and cordyceps lead the way in medicinal mushroom cancer prevention
The extract of reishi mushrooms has been studied extensively for its properties as an immune system booster. It is believed it enhances immune functioning due to its ability to increase the body's production of the compound interleukin 1 and 2. Medicinal mushrooms like the reishi also lower blood pressure, protect the liver, reduce inflammation and pain, and naturally kill viruses.
Cordyceps is another medicinal mushroom that can help boost your immune system and prevent cancer. Cordyceps mushrooms are stimulating to the immune system and help to raise levels of natural cancer killing cells including T cells. The long tradition of Chinese medicine considers cordyceps mushrooms enhancing to the longevity of white blood cells, which are instrumental in fighting and preventing cancer.
Shitake, crimini, and numerous other medicinal mushrooms bring healing benefits
Other beneficial medicinal mushrooms include shitake mushrooms, sometimes called "Elixir of Life." These mushrooms are used in miso soup and are known to help reduce cholesterol levels when eaten regularly. Shitake mushrooms contain lentinan, a known immune system booster and virus inhibitor. Shitake mushrooms also contain AHCC, a glucan which can treat and prevent cancer by boosting the immune system.
Maitake, oyster mushrooms, crimini, Portobello mushrooms, turkey tail and enoki mushrooms have also been associated with strengthening the immune system and helping to prevent cancer.
The bottom line: In addition to being a tasty addition to many dishes and cuisines, mushrooms are loaded with healing compounds and properties. Seek out these medicinal mushrooms, and you'll be able to greatly improve immune function.
References:
https://www.mskcc.org/cancer-care/integrative-medicine/herbs/reishi-mushroom
https://www.ncbi.nlm.nih.gov/pubmed/15465337
https://www.ncbi.nlm.nih.gov/pubmed/12467913
https://www.ncbi.nlm.nih.gov/pubmed/12101282
https://www.ncbi.nlm.nih.gov/pubmed/9096652
https://www.ncbi.nlm.nih.gov/pubmed/9764768
Food & Nutrition
Natural Health 365
Natural Health 365 is a premium source of trending and popular health-related news, science, testimony & research articles on the most up to date and relevant natural health information. The Food & Nutrition articles found herein are meant to inform and advise our site visitors on eating healthy, nutritious foods and safely using supplements and vitamins to achieve optimal health.
Join thousands of daily visitors staying informed and involved on Natural Health 365! We seek out scientific solutions with proven results and it is our mission to keep you informed! Articles range in topic from the cancer fighting qualities of Olive Oil, to the remarkably high concentration of anti-oxidants found in blueberries, to how to make your own almond milk, to a nutritional comparison of organic vs conventional produce, to an analysis of the health benefits of tree nuts. You can find all of the Food News Articles here
Read Some of Our Most Popular Articles
Artichokes, Olive Oil, Almond Milk, Blueberries
---
---
Food News is one of our major post categories on www.naturalhealth365.com and contains over 350 articles that cover a wide range of subjects; including but not limited to…
Food News
More Food & Nutrition Articles
Fresh Organic Produce Fights Cancer, Susan G. Komen on Organic Foods, Hemp Seeds for Inflammation, Pau D'Arco For Improved Immunity
In addition to exploring health benefits of certain foods, vitamins and supplements, we also aim to connect healthy eating and balanced consumption of dietary supplements to long-lasting health and adding healthy, happy years to your life. For example, did you know that eating Granny Smith Apples on a regular basis can reduce your chance of building up unhealthy gut yeast? Or that ingesting ground hemp seeds can significantly reduce inflammation throughout the body? Perhaps you didn't know that Fresh Organic Produce has been found to have higher concentrations of key, cancer-fighting anti-oxidants and vitamins than conventional produce? You can find all of that information and more right here on Natural Health 365.
We'd love to know what you're thinking! Please join the conversation on Facebook, post comments here on the website and feel free to reach out to us if you have any questions.
Please use and share the articles you find here with your friends, family and peers.