Story Views


Now:
Last Hour:
Last 24 Hours:
Total:
Oven and Fridge That Runs Free on Natural Resources With No Power — Never Do Without Alternative Cooking and Refrigeration
Wednesday, February 8, 2017 11:04
% of readers think this story is Fact. Add your two cents.

One of the worst things about losing power is the inability to cook or keep perishable food items cool enough so that they won't spoil. Barbecuing is a great way to cook off the grid, but your options are limited as you have only the grill. Barbecuing is also a messy business that creates a lot of smoke, dust and soot. Building a solar oven or a rocket stove is an ideal way to ensure you have a fast, easy way to cook if the power goes down.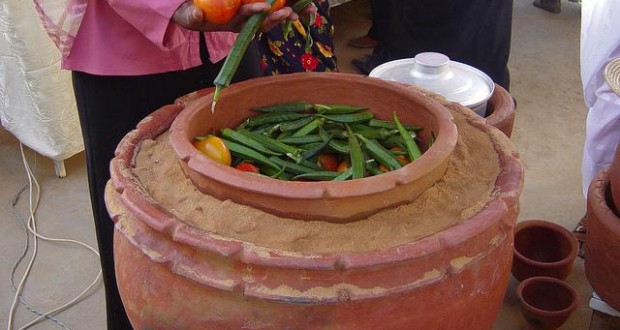 If you live a country that does not get enough sunlight to power a solar oven, you can still build an effective stove to cook off-grid. Rocket stoves are becoming increasingly common in the developing world, and they can even be used to heat your home as long as you ensure there is adequate ventilation.
A clay pot-in-pot fridge, or Zeer, is ideal for keeping food cool in the event of a blackout. It can be made from simple equipment that most people will already have lying around the house. Both the oven and the fridge are great projects for those that wish to take the first steps towards living off grid. They can also be used on camping trips or by households that wish to reduce their carbon footprint. READ THE FULL STORY HERE: http://www.jbbardot.com/diy-oven-and-fridge-that-runs-free-on-natural-resources-with-no-power-never-do-without-alternative-cooking-and-refrigeration/
View THE JB BARDOT ARCHIVES, for more great articles on natural health and alternative life styles