Arthritis is a common condition that causes pain and swelling of the joints and gradual loss of mobility over time. There are many different types of arthritis that can be caused by a variety of triggers including auto-immune diseases, heredity and obesity. Each type of arthritis has its own unique set of symptoms.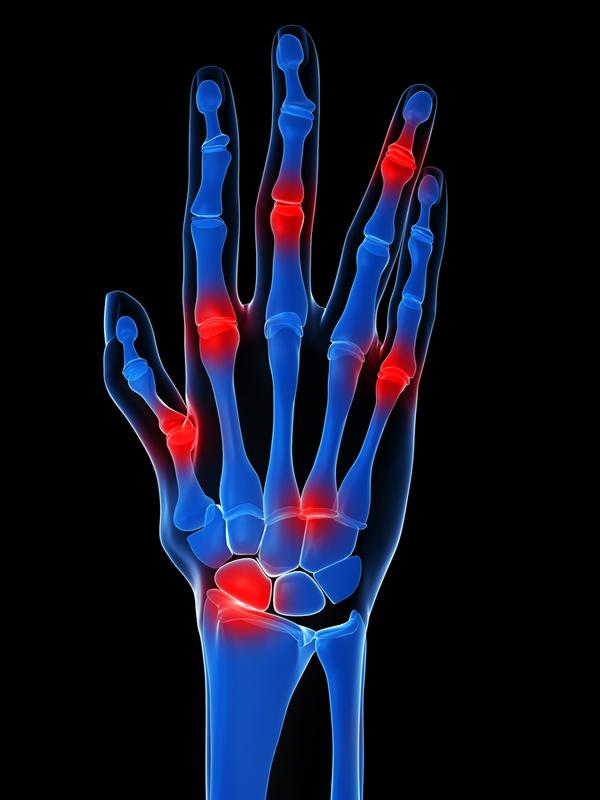 Many people rely on conventional treatments consisting of either surgery or strong medications to cope with the pain caused by arthritis, but there are many natural and alternative remedies that are effective and less harmful to the body. One of the best ways to manage arthritis is to modify the diet by eliminating certain foods such as gluten and nightshade vegetables, and consuming larger quantities of water, and alkaline fresh fruits and vegetables. Some sufferers have been able to eliminate certain forms of arthritis altogether through a combination of natural remedies and a specialized diet. If you're taking medications for your condition, it's best to consult your health practitioner before introducing alternative remedies, herbs or a change in diet.
Fish Oil
Fish oil contains omega-3 fatty acids that can reduce pain and inflammation in the joints. Fish oil is available as a supplement, or you can increase your intake of certain oily fish such as tuna, herring, salmon, mackerel and sardines. A health practitioner may advise you to consume a large amount of fish oil daily in order to combat severe arthritis pain. Fish oil can cause thinning of the blood, so use caution if you are taking blood-thinning medication.
Avocado and Soybean Unsaponifiables
The natural fatty extract from avocados and soy beans are known as unsaponifiables, or ASUs, and can slow the progression of arthritis while reducing pain and inflammation according to the University of Maryland Medical Center. The recommended daily dose of unsaponifiables is 300mg to 600mg. ASUs are available online and from health food stores.
READ THE FULL STORY HERE: http://www.jbbardot.com/avoid-dangerous-drugs-12-alternative-treatments-for-arthritis-kill-the-pain-relieve-inflammation/
View THE JB BARDOT ARCHIVES, for more great articles on natural health and alternative life styles