Manuka honey is a powerful antibacterial, antiviral and anti-inflammatory agent that kills antibiotic-resistant superbugs such as Methicillin-resistant Staphylococcus aureus (MRSA) and Vancomycin-resistant enterococci (VRE). Clinical trials have been conducted into its effectiveness against conditions such as diabetes, bladder infections, skin infections, ulcers and cancer. Due to its tremendous antibacterial and antiviral properties, manuka honey powerful action action diseases such as plague and ebola.
Honey has been used medicinally for thousands of years in ancient Greece, in China for Traditional Chinese Medicine and in India with Ayurveda. While western cultures have always seen it as a health food, its medicinal properties are only recently being discovered. Researchers now believe that certain types of honey have stronger healing properties than others. Manuka honey is considered to be one of the most potent, and Western medicine is only just beginning to understand its amazing healing potential. Due to the popularity of Manuka honey, some manufacturers have attempted to cash in on the trend by producing low grade honey and labeling it as authentic Manuka Honey. To let consumers know exactly what they are buying, licensed manufacturers have come up with a labeling system known as the Unique Manuka Factor which lets individuals know the strength and potency of the product.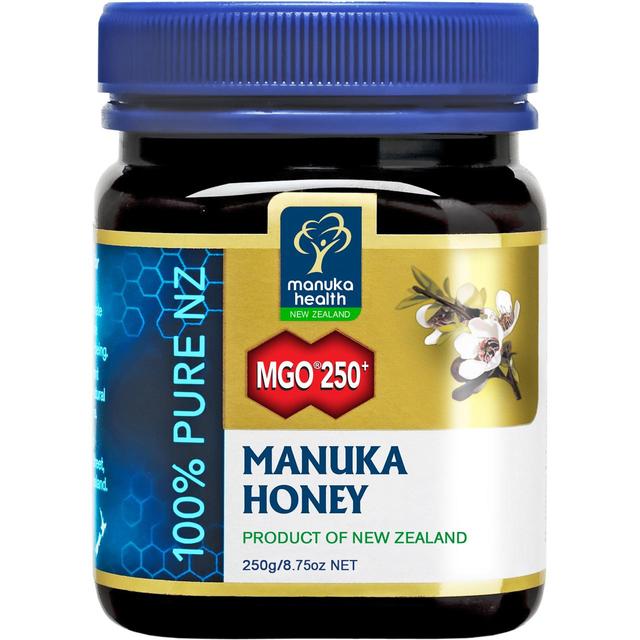 Where Does Manuka Honey Come From?
Manuka honey is produced by imported European honeybees that harvest pollen from the Manuka tree which grows wild throughout New Zealand and Australia. The Manuka tree is also known as the Tea Tree and produces small white flowers that are responsible for the earthy, herbaceous taste associated with Manuka honey. It has become big business for beekeepers in Australia and New Zealand who are now exporting the honey all over the world.
What is Unique Manuka Factor (UMF)?
Unique Manuka Factor, or UMF, is a quality control scale that lets you know the potency of the honey before you buy it. All whole, raw honey has antibacterial properties due to it containing a small amount of naturally-occurring hydrogen peroxide. Manuka honey contains a unique non-peroxide antibacterial compound that gives the honey its remarkable healing properties. Researchers have named this compound the Unique Manuka Factor and established a standard for measuring the potency of different strains of honey.
The following scale measures the level of non-peroxide antibacterial activity in Manuka honey:
– Unique Manuka Factor 5 – 10 indicates a low level of activity
– Unique Manuka Factor 10 – 15 indicates useful levels of activity
– Unique Manuka Factor 16+ indicates extremely high activity and the honey is considered to be of a superior quality.
Unique Manuka Factor 10 and above is considered to be therapeutic grade honey.
READ THE FULL STORY HERE: https://www.jbbardot.com/manuka-honey-for-people-and-pets-remarkable-healing-properties-destroy-frightening-superbugs-better-than-antibiotics-mrsas-worst-nightmare/
View THE JB BARDOT ARCHIVES, for more great articles on natural health and alternative life styles