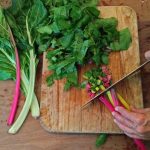 (NaturalHealth365) While most health-conscious people are aware of the nutritional potency of leafy greens like spinach and kale, there is less awareness about Swiss chard. However, it is one of the most nutrient-dense vegetables around, containing more than three times the daily recommended vitamin K allowance in just one cup.
In addition to being classified as a leafy green, Swiss chard is also a member of the beet family. It contains high levels of nitrates, which are known for lowering blood pressure and enhancing endurance and athletic performance. Foods from the beet family do so via an effect that reduces the amount of oxygen required during exercise.
Swiss chard is loaded with vitamin K plus many other key nutrients
Swiss chard contains significant amounts of potassium, magnesium, phosphorous, vitamin A, vitamin C and numerous other micronutrients. It is also loaded with antioxidants that can help with fighting and protecting against cancer.
The chlorophyll in Swiss chard has been found to help block cancer-causing heterocyclic amines in grilled meats, so try to have a chard salad with that grilled burger or chicken breast. Or, maybe, you may want to avoid the (high heat) grilled food and load up on the Swiss chard and beets!
Consuming Swiss chard also decreases the risk of diabetes, heart disease and obesity while raising overall mortality rates. Eating it regularly improves skin tone and boosts energy levels.
Swiss chard improves heart health, diabetes symptoms and bone strength
A study from 2013 published in the British Journal of Clinical Pharmacology linked food high in nitrates like Swiss chard to several cardiovascular benefits including lower blood pressure, improved endothelial dysfunction and inhibited platelet aggregation.
Swiss chard can also help with regulating blood sugar levels and managing and reducing symptoms associated with diabetes. It does so due to its content of an antioxidant known as alpha-lipoic acid – which helps increase insulin sensitivity, lower glucose levels, prevent oxidative stress and protect against blood vessel damage (neuropathy) in diabetes patients.
Vitamin K is also essential to bone health by improving calcium absorption, reducing its excretion and strengthening bone proteins.
Studies related to nitrates in beet family vegetables show athletic performance and endurance are improved when these potent foods are consumed. However, the biggest impact of eating Swiss chard and other vitamin K rich leafy greens is related to protection and improvements in respiratory, cardiovascular and metabolic diseases.
Add Swiss chard and other leafy greens to salads, sandwiches, soups and smoothies
Swiss chard is best when it is younger and has smaller, more tender leaves. Add it to salads as well as sandwiches and wraps. You can also cook it into soups, main dishes and side dishes. Blend chard into smoothies or add it to an egg dish.
It should be noted that those taking blood thinners should watch their vitamin K intake from Swiss chard and other leafy green vegetables, as it could interfere with the effectiveness of these medications.
Sources for this article include:
MedicalNewsToday.com
Wiley.com
ScienceDaily.com
Food & Nutrition
Natural Health 365
Natural Health 365 is a premium source of trending and popular health-related news, science, testimony & research articles on the most up to date and relevant natural health information. The Food & Nutrition articles found herein are meant to inform and advise our site visitors on eating healthy, nutritious foods and safely using supplements and vitamins to achieve optimal health.
Join thousands of daily visitors staying informed and involved on Natural Health 365! We seek out scientific solutions with proven results and it is our mission to keep you informed! Articles range in topic from the cancer fighting qualities of Olive Oil, to the remarkably high concentration of anti-oxidants found in blueberries, to how to make your own almond milk, to a nutritional comparison of organic vs conventional produce, to an analysis of the health benefits of tree nuts. You can find all of the Food News Articles here
Read Some of Our Most Popular Articles
Artichokes, Olive Oil, Almond Milk, Blueberries
---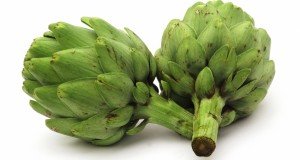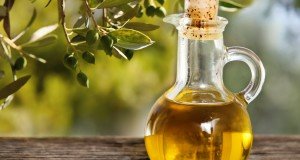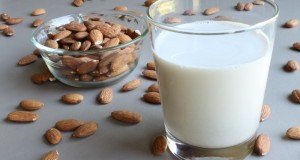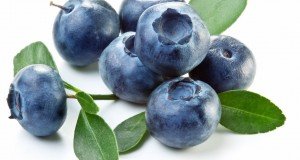 ---
Food News is one of our major post categories on www.naturalhealth365.com and contains over 350 articles that cover a wide range of subjects; including but not limited to…
Food News
More Food & Nutrition Articles
Fresh Organic Produce Fights Cancer, Susan G. Komen on Organic Foods, Hemp Seeds for Inflammation, Pau D'Arco For Improved Immunity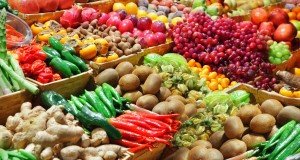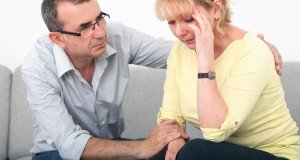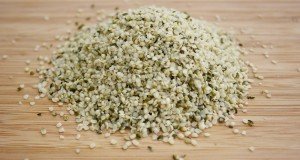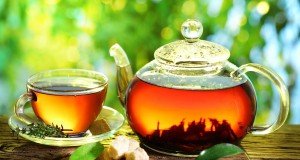 In addition to exploring health benefits of certain foods, vitamins and supplements, we also aim to connect healthy eating and balanced consumption of dietary supplements to long-lasting health and adding healthy, happy years to your life. For example, did you know that eating Granny Smith Apples on a regular basis can reduce your chance of building up unhealthy gut yeast? Or that ingesting ground hemp seeds can significantly reduce inflammation throughout the body? Perhaps you didn't know that Fresh Organic Produce has been found to have higher concentrations of key, cancer-fighting anti-oxidants and vitamins than conventional produce? You can find all of that information and more right here on Natural Health 365.
We'd love to know what you're thinking! Please join the conversation on Facebook, post comments here on the website and feel free to reach out to us if you have any questions.
Please use and share the articles you find here with your friends, family and peers.
The post Swiss chard offers many surprising benefits appeared first on Natural Health 365.
Visit Natural Health 365 Here /
Source:
https://www.naturalhealth365.com/swiss-chard-leafy-greens-2522.html
We encourage you to Share our Reports, Analyses, Breaking News and Videos. Simply Click your Favorite Social Media Button and Share.