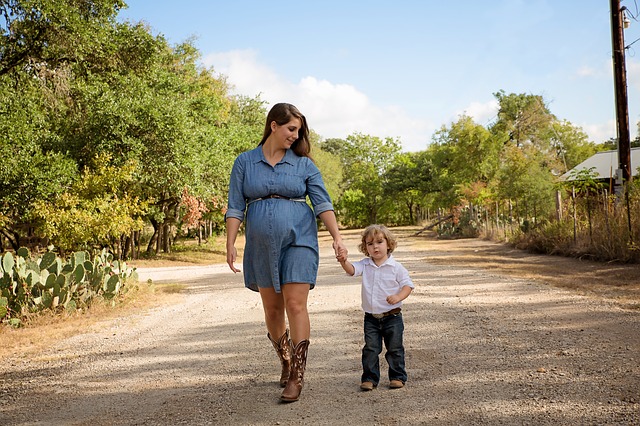 A woman's body does not remain the same after childbirth. The woman's body looks and feels different. The excess, loose skin and stretch marks from the process of pregnancy are among the major postpartum changes in the body.
Understandably, women go through a lot of pressure to get their pre-pregnancy body back after giving birth, and while there are several solutions to making this happen, the easiest solution remains postpartum girdles.
A good postpartum girdle will help a woman regain her body's pre-pregnancy form faster by compressing the tummy and uterus in order to shrink the tummy back to its original size.
While women who had c-section are sometimes advised to wait some weeks before they begin using postpartum girdles, these girdles are actually beneficial to them as they help hold the incision in well.
There really are more pros than cons in using postpartum girdles (or wraps). If you're still skeptical, here are 6 benefits of using a postpartum girdle after childbirth:
1. Reduces swelling
Postpartum swelling (edema) is a common occurrence in women after childbirth; it is a normal part of the recovery process after labor and delivery. Though the swelling goes down with time, as the woman passes out the fluids causing them, using a postpartum girdle can further help to reduce this swelling, a lot.
2. Helps the skin regain elasticity
As already mentioned, this is among the most common reasons women go for postpartum girdles after childbirth. You should however ensure you get the one that makes you feel comfortable. You can read postpartum girdle (wrap) reviews to aid your selection.
3. Prevents the appearance of stretch marks
After the stomach has been stretched by pregnancy, going back to its former size can leave some stretch marks on it. Using a postpartum girdle early (hours after natural childbirth) will help you avoid this.
4. Flattens your tummy and hips
Regaining a flat tummy is the essence of using a postpartum girdle. However, your girdle might go beyond that and positively affect your hips too.
5. Relieve bloating felt after pregnancy.
Feeling bloated during pregnancy could be normal for some women, because the digestive system is especially fragile early in pregnancy. But in many women, the bloating continues after pregnancy. And it could be an annoying experience, as even the littlest food makes you bloat.
While it's hard to recommend a solution for postpartum bloating, the postpartum girdle really does help in relieving the bloating felt after pregnancy.
6. Straightens your spine
Postpartum girdles support as well as provide relief to the lower back which has undergone stress during childbirth. They are mostly useful when breastfeeding. You'll be able to sit up in a better position without slouching.
Overall, postpartum girdles will give you a faster bounce-back rate after childbirth. It's truly the fastest way to getting back to your pre-pregnancy looking-good self. It beats other options like exercise, which you might not be able to attempt immediately after childbirth – more so if you had a c-section.