Headline: Bitcoin & Blockchain Searches Exceed Trump! Blockchain Stocks Are Next!
America Has a New Threat From a Very Unexpected Source -CANADA

People of Canada Beware! Trudeau is making our two nations into enemies. This is a shocking development and is completely unacceptable. The entire story is in the following the video.
Please Donate to The Common Sense Show
PLEASE SUBSCRIBE TO OUR YOUTUBE CHANNEL AND DON'T FORGET TO "LIKE" US
---
The Common Sense Show Airs from 8-11pm Eastern
To listen live, click here
---

This is the absolute best in food storage. Dave Hodges is a satisfied customer. Listeners to The Common Sense Show will receive 5% off their next order by mentioning "Hodgesnov5" in the coupon code box. Don't wait until it is too late. Click Here for more information.
---
DOWNLOAD THE NEW APP FOR THE COMMON SENSE SHOW
IT'S FREE!!!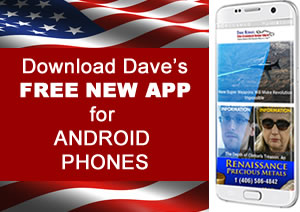 ---

From the Hagmann blood sugar protocol to the Hodges joint protocol, Dr. Broer has helped hundreds of thousands of people. There is something for everybody at Healthmasters.com. Take 5% off the cost of your order with coupon code DAVE5