For obvious reasons this is very difficult article to post. However this industry must be revealed; and those involved charged with crimes against humanity and genocide.
As you will see this mental breakdown extends all the way from law enforcement, to the medical establishment to the local business owners. All looking for bodies to trade and traffick.
The Body Trade
Cashing in on the "donated" bodies
Made in America: U.S. body brokers supply world with human torsos, limbs and headBody parts from American donors have been exported to at least 45 countries, and thousands of parts are sent abroad annually. Demand is high in nations where customs limit selling or dissecting their own dead. In the U.S., though, almost anything goes.
"RAW MATERIALS FOR FREE"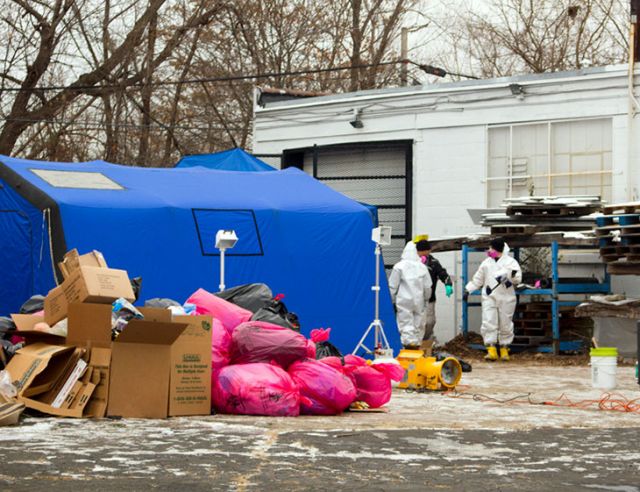 Body brokers range in size from small, family-operated endeavors to national firms with offices in several states. Brokers also vary in expertise.
Garland Shreves, who founded Phoenix broker Research for Life in 2009, said he invested more than $2 million in quality-control procedures and medical equipment, including $265,000 on an X-ray machine to scan cadavers for surgical implants.
But other brokers have launched their businesses for less than $100,000, internal corporate records and interviews show. Often, the largest capital expenses are a cargo van and a set of freezers. Some brokers have saved money by using chainsaws to carve up the dead instead of more expensive surgical saws.
"You have people who want to do it in a pretty half-assed way," Shreves said. "I have really grown to dislike the business."
Brokers can also reduce expenses by forgoing the meticulous quality control procedures and sophisticated training called for by a national accreditation organization, the American Association of Tissue Banks.
In "Honolulu", police were called twice to storage facilities leased by body broker Bryan Avery in 2011 and 2012. Each time, they found decomposing human remains. Both times, police concluded that Avery committed no crimes because no state law applied.
In "Portland-Oregon" a cargo ship carrying a container of body parts from dead Americans.
According to the manifest, the shipment bound for Europe included about 6,000 pounds of human body parts valued at $67,204.
The body parts came from a Portland business called MedCure Inc. A "body broker", MedCure profits by dissecting the bodies of donors and sending the parts to medical training and research companies.
https://www.reuters.com/investigates/special-report/usa-bodies-export
Secret Morgue in Joplin Missouri after Tornado
Pay particular attention to the events surrounding the morgue. Family being prevented from entering the secret morgue to see if baby Skylar is actually dead.Actually dead!?
Please consider this statement. You must not let them have your family! There are many ways to induce the appearance of death, or coma.
Related stories
Thousands of Americans Jailed in Private Prisons for Small Debts
"They had a warrant for my arrest and I asked them for what, he didn't say what it was for. He said, 'He'll tell you later,'" said Tracie Mozie of Dickinson, Texas.
http://beforeitsnews.com/international/2018/03/thousands-of-americans-jailed-in-private-prisons-for-small-debts-2495995.html
Urgent Announcement – Police used STOP AND FRISK to Collect Bodies
http://beforeitsnews.com/international/2018/01/urgent-announcement-police-used-stop-and-frisk-to-collect-bodies-2495706.html
We encourage you to Share our Reports, Analyses, Breaking News and Videos. Simply Click your Favorite Social Media Button and Share.