You have probably heard or read about binary options as a form of trading that provides traders with a better risk-reward dynamic than other financial instruments. Binary options are simply a type of trading instrument in which you trade a fixed amount of money on a 'Yes' or 'No' outcome on a currency, stock, commodity, or economic event. Interestingly, many traders are flocking to binary options because of its simplicity, transparency, and adaptability to a wide assortment of financial instruments.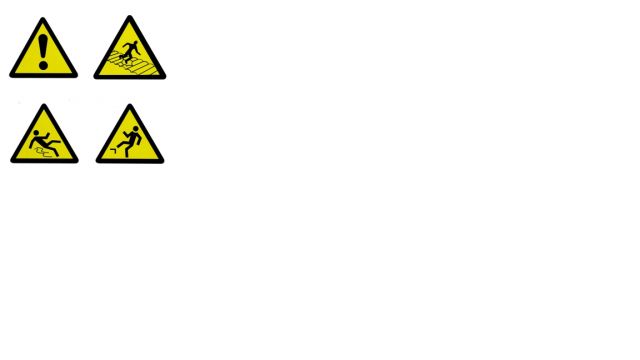 However, many people are skeptical about binary options because they know one or two people that lost money trading binary options. More so, many self-styled gurus and experts also claim that binary options are speculative while downplaying the fact binary option trades could be immensely rewarding. This article seeks to provide an objective analysis of the risk-reward outlook of binary options for the conservative trader or investor.
You can predict your earning or losses in Binary Options
The first factor that attests to the relative safety of binary options in relation to other trading instruments is that you can potentially know how much you'll earn or lose from a trade even before you place the trade. If you trade binary options online, the payout percentage and your potential earnings on the trade will be displayed. You can potentially increase or reduce your earnings by increasing or reducing the trading amount.
The best part is that the losses on binary options trading is capped; hence, you can't lose more money that the amount of money you invested in the trade. In contrast, you'll never know how much could earn or lose with other trading instruments. More so, margin/leverage trade on some trading instruments could cause you to lose more money than you originally placed on the trade and you could have a negative balance after some trades.
Economic volatility could affect earnings or losses
It is important to point out that binary options has some inherent risks because it is a derivative trade with strong connections to many economic and financial events. If you are placing a binary options trade on the price of a stock, currency, or commodity; you'll need to place the trade with the foreknowledge that the price of that underlying asset could be affected by many different things. It would be in your best interests to know how to read and understand volatility trends if you want to succeed as a binary options trader.
Many experts often claim that binary options are risky, but the reality is that all form of trading or investment activities carry an inherent risk. Binary options are speculative in nature; hence, they might carry more risk that conservative assets such as bonds; but the risk quotient of binary options is counterbalanced by its high payout ratio.
You can minimize risk with a regulated and licensed broker
Many people are skeptical of binary options because of some stories they've heard about unscrupulous brokers. However, the fact is that Wall Street is also bedeviled by thousands of unscrupulous brokers who just want to sell you a stock, get their commission, and then move to the next client. However, you can minimize your risks when trading binary options by only conducting your binary options trading through regulated and licensed brokers.
It is quite easy to spot and identify a regulated and licensed broker if you know what to look for when you are about to choose a broker. In the European Union, CySEC provides regulatory and oversight functions to brokers. In North America, NADEX provides regulatory and oversight functions. Conducting your binary trading activities with a licensed broker gives you a third-party assurance that your trading funds are safe.
We encourage you to Share our Reports, Analyses, Breaking News and Videos. Simply Click your Favorite Social Media Button and Share.