Headline: Bitcoin & Blockchain Searches Exceed Trump! Blockchain Stocks Are Next!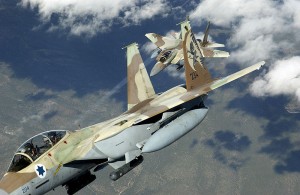 The quote below is from Michael Snyder's article: "The Odds Of A War Between Israel And Iran Just Went Way Up" (Full article HERE)
"Uh oh – Iran just got caught with both hands in the cookie jar. It turns out that even while Iran has been negotiating a "historic peace deal" with the western world, it has been secretly operating a huge underground nuclear enrichment site that it didn't tell anyone about. But this is what the Iranians always do. They lie, lie and then lie some more. So how in the world can you make a deal with a government that absolutely refuses to tell the truth? These revelations about a secret underground nuclear facility just outside Tehran come at a time when it looked like the Obama administration was about to cave in and give Iran just about everything that it wanted. The "deal" that Obama was going to give them would have allowed the Iranians to keep all of the nuclear infrastructure that they have already constructed and would also give them permission to start building nuclear weapons in about a decade. It would be a monstrously bad deal for the western world, and the Iranians should have jumped at it. But now these new revelations could throw a wrench into those negotiations. But much more importantly, knowledge of this secret nuclear facility has got to be extremely alarming to the Israelis. Prime Minister Benjamin Netanyahu has always said that Israel will never, ever allow Iran to construct a nuclear weapon. So what will happen if the Israelis determine that Iran is actually much closer to building a nuclear bomb that anyone originally suspected? The truth is that the odds of a war between Israel and Iran just went way up thanks to these revelations, and that is not good news for any of us. This new evidence of a secret nuclear facility that Iran had not told anyone about was revealed by the National Council of Resistance of Iran."

*
All governments lie. And Iran's desire for nukes is understandable as a deterrent against Israel or the US or anyone else. Nuclear powers don't get attacked. I bet Ukraine wishes it hadn't given all its nukes back to Russia after achieving independence.
That being said, Iran seems unlikely to want nukes merely as a defensive deterrent against attack. Iranian leaders frequently threaten Europe, America, and most of all – Israel. Just days ago their military attacked a fake American aircraft carrier in a training exercize. They constantly train terrorists for Hezbollah and Hamas on Israel's borders, and threaten to wipe Israel off the map. Once Iran has nukes, they will eventually use them on Israel or the US or someone else.
If American targets were nuked, America would still survive. If Israel is ever nuked – that's game over for such a geographically small nation. Netanyahu cannot allow a nuclear Iran and has repeatedly said as much. The odds of Israel allowing Iran to act out the preconditions for Islamic end times prophecies are about zero. The theocracy in charge of Iran wants to usher in the end times and bring on conditions that will allow for the return of the Mahdi/12th Imam – who many consider the Muslim savior and Christian Antichrist.
Read Joel Richardson's books like Mideast Beast or Islamic Antichrist.
Even better, read – Antichrist 2016-2019: Mystery Babylon, Barack Obama & the Islamic Caliphate