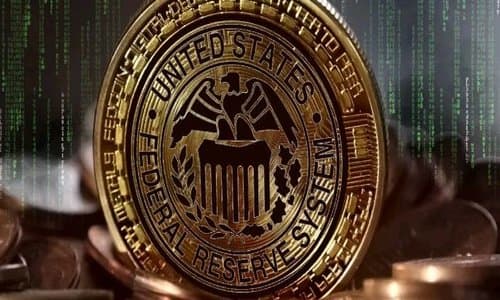 By Lisa Haven
Is it time for the Federal Reserve, a un-American group of unelected international bankers—to join the cryptocurrency craze? While the idea is far-fetched, it's gaining traction with economists, journalists and Yale University.
In the video below, I reveal how Yale University is pushing for America to become cashless via a currency system similar to Bitcoin. They are suggesting that the U.S. central banking system, the Federal Reserve, create a cryptocurrency of their own, called FedCoin, and force it on the American people so everything can be tracked. This is eerily similar to something we read in the book of Revelation.
All that and more below…
PROTECTED WITH VIRTUAL SHIELD VPN:
https://virtualshield.com/go/lisahaven/
Get Automatic 20% Off Using Link Above
Want To Meet Lisa Haven In Person?
Check Out Hear the Watchmen: https://www.hearthewatchmen.com/
Buy Tickets: https://www.eventbrite.com/e/hear-the-watchmen-dallas-2018-where-iron-sharpens-iron-tickets-37789151369
(Use Code: Haven20 for $20 Off)
Buy Livestream: https://vimeo.com/ondemand/htw2018dallas
(Use Code: Haven for 20% off)
For More Information See:
https://law.yale.edu/system/files/area/center/global/document/411_final_paper_-_fedcoin.pdf
https://www.washingtonpost.com/opinions/bitcoin-is-big-but-fedcoin-is-bigger/2017/12/18/53e2e79a-e1b8-11e7-89e8-edec16379010_story.html?utm_term=.e99e888a54c8
http://fortune.com/2017/12/26/bitcoin-fed-coin/
https://www.infowars.com/secret-war-on-cash-discussions-at-bilderberg-centered-around-capital-controls-abolition-of-cash-2/
We encourage you to Share our Reports, Analyses, Breaking News and Videos. Simply Click your Favorite Social Media Button and Share.