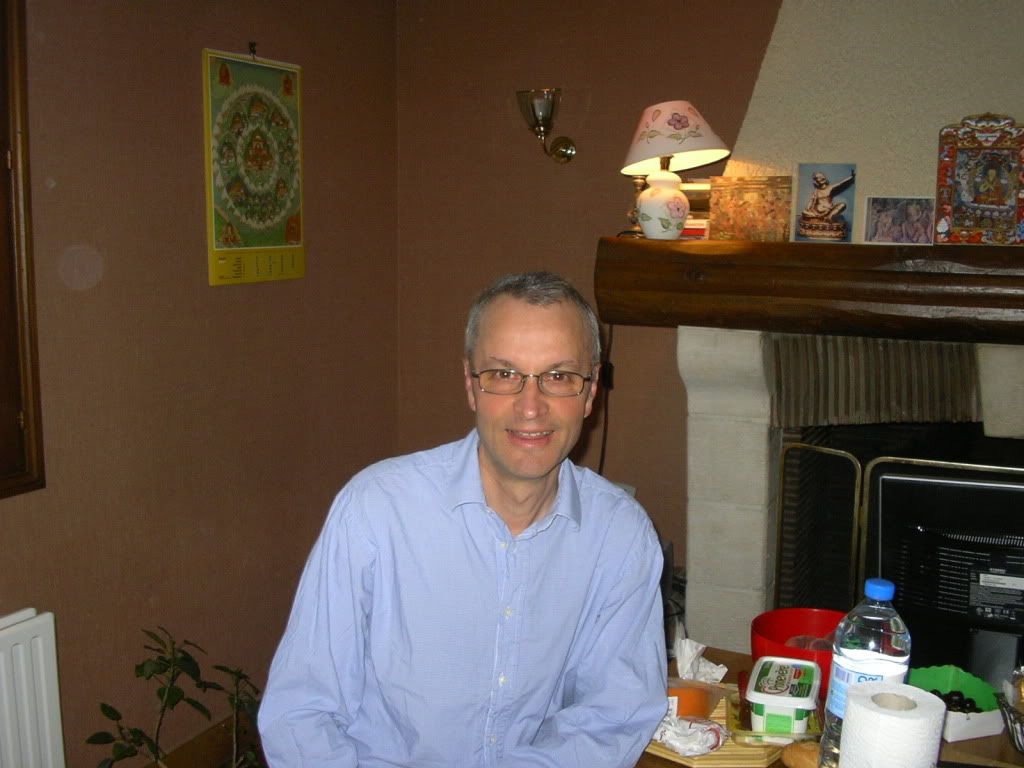 I'm the Messiah because I alone reveal that Obama's marked by the number of the Beast 666; PPSimmons made several videos saying that fact but I'm the only one in the world, who's been spreading the links of those videos non-stop ever since, for four years.
I hit Obama and hold back no punches including demanding that SCOTUS will, must and should execute Obama in accord with the USA law for foreign spies like Obama, for espionnage and for the High Treason of holding the nuclear force and post of Commander-in-Chief by using a fraudulent ID card.
And if SCOTUS doesn't execute Obama then they're traitors and also foreign spies, seeing they abet a foreign spy like Obama; so they're guilty of collusion with the enemy and all the commenters here, who support Obama, are traitors to the USA of America.
I'm the King of Shambhala (Universal World Messiah). I'm Geir Smith. I've done five years of study at Paris University in Tibetan language and culture. Then I did 28 years of post-university research upon Kalachakra, the very famous deity of Tibetan Tantric Buddhism, which is the highest form of culture as it has Tantric (sexual) Yoga etc… I disagree with the Dalai Lama about everything about the Kalachakra. Obama corresponds to the prophecied Demon-King Krinmati announced in the Apocalypse predicted in the Kalachakra teachings. I've been fighting Obama since almost four years now non-stop. I reject Obama's Islamic heritage (his father and father-in-law are both Muslims) because Islam denies women their human rights by covering them from head to foot. I'm not racist and don't hold his colour against Obama. I have no hatred being a Buddhist and respect,- in Obama's case,- gays,(Obama's the Bible "Gay Abomination") blacks, Communists, Jews, Christians, Radicals, etc…etc… The time has come to reveal the sign upon Obama of 666. Reveal Obama's "Mortal Head Wound" (of the Bible), his head's been cut open from top to bottom from both ears down to his Adam's Apple, like a beast cut open from end to end. But that wound may also be the number 666 which curses him since election-day. The Abomination of Antichrist-Obama is he's life-member of gay-club Man's Country in Chicago where they went three tiimes a week with Rahm Emmanuel for ten years. Google the exact words: "Washington Insider: Obama Member of Chicago Gay Mans Club" /story/51/828/Washington_Insider:_Obama_Member_of_Chicago_Gay_Mans_Club.html The club's Located at 5015 N. Clark St Chicago, IL 60640 Anyways, the cat's out of the box already, so no turning back now Obama. – On Obama's victory-day the Illinois Lottery drew 666 (Obama's hometown is Chicago, IL.) Google the exact words "Obama Lottery 666″. http://www.illinoislottery.com/subsections/numbers2.htm Look at the date of 11/05/2008 and select "Pick 3″.
| | | |
| --- | --- | --- |
| 11/06/2008 | Evening Pick 3 | 4-2-9 |
| 11/06/2008 | Midday Pick 3 | 8-3-3 |
| 11/05/2008 | Evening Pick 3 | 6-6-6 |
| 11/05/2008 | Midday Pick 3 | 7-7-9 |
More than 50 million people saw it, it was live on all TV and radios in the 5 Great Lakes States where the lottery's played. The 666 draw in that Lottery dashed Obama's hopes of success because no matter how high he rose, from that lottery draw on, he was marked as the Antichrist. We must now defeat him, as he's both the demonic enemy of my Kalachakra teaching and the Christians' Antichrist. Contact me by e-mail at geir.smith@yahoo.fr and we'll organize the Army of Truth aka the Messengers of the Apocalypse and spread the good news even out to the Far East, that Obama's the Antichrist and he's revealed by us. We'll be freed in heaven, by doing this great work; but be of our number and don't be late. I'm saying this. Be of our number because you'll not be saved otherwise.
There are other videos about the Illinois Lottery 666 number (marking Obama as the Antichrist) than PPSimmons' video:
We encourage you to Share our Reports, Analyses, Breaking News and Videos. Simply Click your Favorite Social Media Button and Share.