The most strange bedfellows find each other in warfare. For an example of this, the USA allied with Russia and Russia allied with Hitler during WWII. Japan allied with Racist Germany.
Linda Joy Adams has searched for allies to find Obama father's identity in Kansas (where Linda and Obama's mom, Linda's second cousin, both come from.)
Linda's found me on her path and I've helped her reach the BIN staff and then hitch up with the PPSimmons relations to the and Arpaio Cold Case Posse Commander Mike Zullo.
LInda's communicated the name of Obama's father to Zullo, Orly Taitz, and is now passsing it on to researchers who write to her Facebook page.
But, having been broadsided and smeared by BIN and everybody except for me and few stalwarts, Linda's still trying to find people to listen to her, on Internet.
Her path has lead her to Obama Conspiracy Theories now where she posts here story and tries to find compassionate, intelligent and morally aware people who can learn from her.
Right now, she's speaking to a few hecklers and trying to convince Doc Conspiracy, who owns the website, to take her facts into account.
it's not easy for Doc Conspiracy to agree to what she says, because the people who write to his forum, are a throng of hounds, baying for blood. He's closely watched and forced to adopt the most militant, liberal, Fascist line.
But, among the people who could agree with her and give her story a listen, Doc Conspiracy might be the most plausible one. I hadn't thought about it but Linda may be onto something there.
Doc Conspiracy is a twisted, warped person who entirely devotes himself to proving the birthers wrong. It's because he's convinced Obama can beat the rap by just shoving off accusations by ridiculing them. HIs work is to coat his work under the outer apppaerance of logic and decency. In Hitler Germany, for example, he'd be the MInistry of Information, which in fact, is the cover for the SS operations.
Now, why would Doc Conspiracy, (who's a CIA paid shill), listen to Linda and do the reasearch and find the father in Kansas?
Because the Doc has seen the writing on the wall and knows that it's curtains for Obama. The Supreme Court Judge Moore of Alabama is taking a birther case very soon and the days left for Obama are few and far between. So the Doc's options are very few now. He's like in WWII, when the Allies had already landed, and when the SS (Doc is like the Nazi SS) in France had a few weeks left to lead last-ditch battles.
In those last moments of lucidity, nothing really counts anymore. Doing good or evil become the same.
The Doc, sees this search for Obama's real father and thinks to himself: "What the heck, why not just go and really find his real father?"
We should watch carefully what comes of this, because this might be the real thing.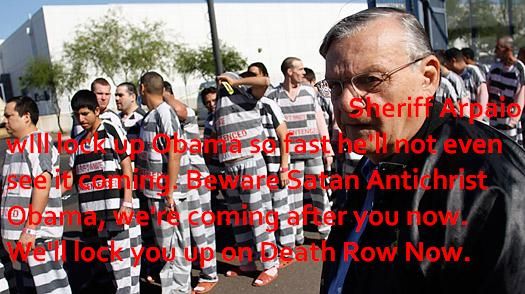 We encourage you to Share our Reports, Analyses, Breaking News and Videos. Simply Click your Favorite Social Media Button and Share.