"Ukelele," the identity of a Hendry County deputy. Not a doctor reportedly used in both documents given to Reed Hayes. Both are forgeries. You can't use a forged document to prove or disprove a forged document.
Oh, wow!
http://wobc2.com/RandyForeman.shtml
Randy Foreman is listed as a website contributor. Following that, I found an article posted today.
"Arpaio's office worked with two experts, Reed Hayes, who was with the President's law firm Pekins Coie and Forlabs, and an Italian firm that specialized in child pornography cases.
Each of the two experts working independently of one another and not knowing one another, both came to the same conclusion that the the April 27, 2011 release of the Obama Birth Certificate matches to the tune of nine points of forgery to the birth certificate of Johanna Ah'nee."
Mike ZulloMoore and Arpaio gave Reed Hayes a fake birth certificate, Johanna Ah'nee, to prove that Obama's birth certificate is fake?!
Also, Paypal has suspended on of the user's accounts: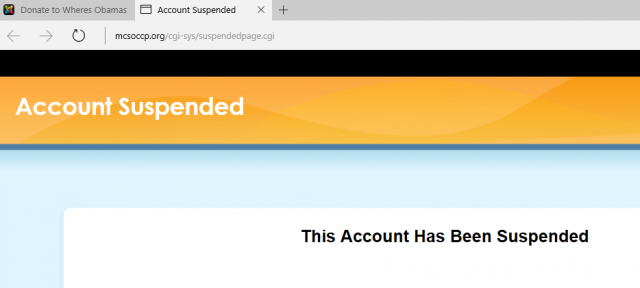 Wow!
http://newsblaze.com/usnews/politics/white-house-finally-answers-question-on-obama-birth-certificate_72890/
We encourage you to Share our Reports, Analyses, Breaking News and Videos. Simply Click your Favorite Social Media Button and Share.