Obama Treason Death Penalty; Felony, Fraud Part II – Video -
Fla. Candidate Calls For Obama's Death By Hanging – Secret Service Responds
Entering the Syria Talks, it looks like Armaggeddon with Russia, Iran and China going to loggerhads with Obama and Israel.
By Geir Smith, The Reluctant Messenger, King of Shambhala, Kalachakra Follower. Others who claim they know the way are just false christs.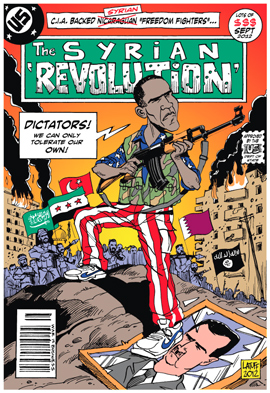 Obama's the Antichrist
It's time to choose sides and say if you're for or against the Antichrist Obama.
Obama's facing litigation on the NSA: Sen. Rand Paul is taking Obama to the Supreme Court.
The Senate has declared Obama's guilty on the Benghazi attack and Amb. Stevens' death.
Specialists are saying to not enroll to Obama's signature achievement, Obamacare, because security worries at the website will hand over their data to hackers, who'll get the data without any security resistance.
Joe Arpaio, "America's Toughest Sheriff" is revealing his full three-year Cold Case Posse birth certificate investigation (of Obama's "100% forged" birth certificate in Arpaio's own words) in early March and will declare Obama guilty.
I see these as the Four Horsemen of the Apocalypse and as the date of the Apocalypse as now.
The FL. candidate (link at top) is right about Obama being a traitor: if Obama's birth certificate is declared fake in a court of justice, then technically Obama's guilty of Treason, because he's a National Defense threat.
The reason I consider Obama to be the Antichrist, is because on the day after his election, in Chicago, his hometown, the lottery drew 666 which marks Obama now. 666 is the Mark of the Beast aka the Antichrist.
We encourage you to Share our Reports, Analyses, Breaking News and Videos. Simply Click your Favorite Social Media Button and Share.