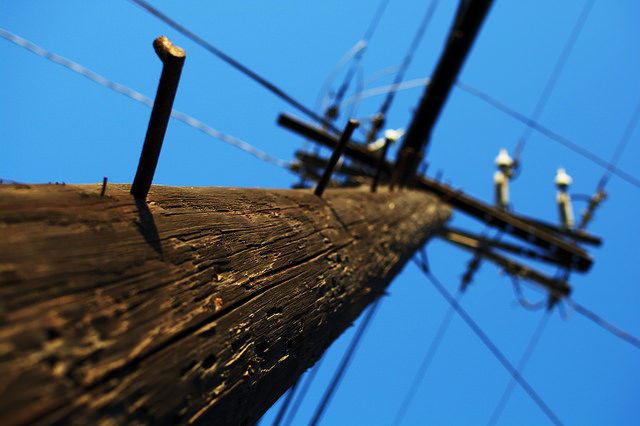 A federal appeals court is upholding the firearms conviction of a Tennessee man whose brother's rural farm was monitored for 10 weeks straight by a remote-controlled camera the authorities installed on a utility pole 200 yards away—without a warrant.
The decision (PDF) by the 6th US Circuit Court of Appeals affirms the nine-year sentence of a man named Rocky Houston, who was caught by the camera as being a felon in possession of a gun. The man was on a Roane County Sheriff's Office watch list after he was cleared of murder charges following a gun battle that left a Roane County law enforcement official dead in 2006.
"There is no Fourth Amendment violation, because Houston had no reasonable expectation of privacy in video footage recorded by a camera that was located on top of a public utility pole and that captured the same views enjoyed by passersby on public roads," Judge John Rogers wrote for the unanimous court, which ruled 3-0 to uphold Houston's 2014 conviction. "The ATF agents only observed what Houston made public to any person traveling on the roads surrounding the farm. Additionally, the length of the surveillance did not render the use of the pole camera unconstitutional, because the Fourth Amendment does not punish law enforcement for using technology to more efficiently conduct their investigations. While the ATF agents could have stationed agents round-the-clock to observe Houston's farm in person, the fact that they instead used a camera to conduct the surveillance does not make the surveillance unconstitutional."
h/t Hans
Source:
http://ncrenegade.com/editorial/feds-nail-webcam-on-utility-pole-for-10-weeks-to-spy-on-suspect/
We encourage you to Share our Reports, Analyses, Breaking News and Videos. Simply Click your Favorite Social Media Button and Share.