The Dirtiest Election in American History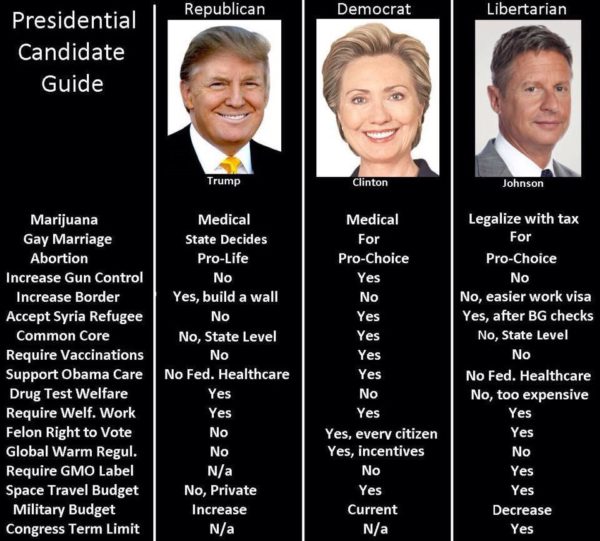 Gary Johnson is a *smoked out* MORON that can't find his way to the bathroom without a helping hand from an aide. Sadly, there are quite a few MORONS that believe he would be a great POTUS simply because he IS a doper and would let them be legal dopers too.
That leaves us with the choice of *The Donald* or Hillary.
My friends, I don't know if this is really the *Highway to Hell* or just a perverted version of *Stairway to Heaven*, either way, we are about to make a decision that can make or break America.
Donald J. Trump is MY choice, but consider this too; either way it goes there is going to be domestic violence, win or lose, we're in for one hell of a fight, and I don't mean a war of words in the media or on a keyboard.
Source:
http://www.texasfred.net/archives/29476
We encourage you to Share our Reports, Analyses, Breaking News and Videos. Simply Click your Favorite Social Media Button and Share.