Via Billy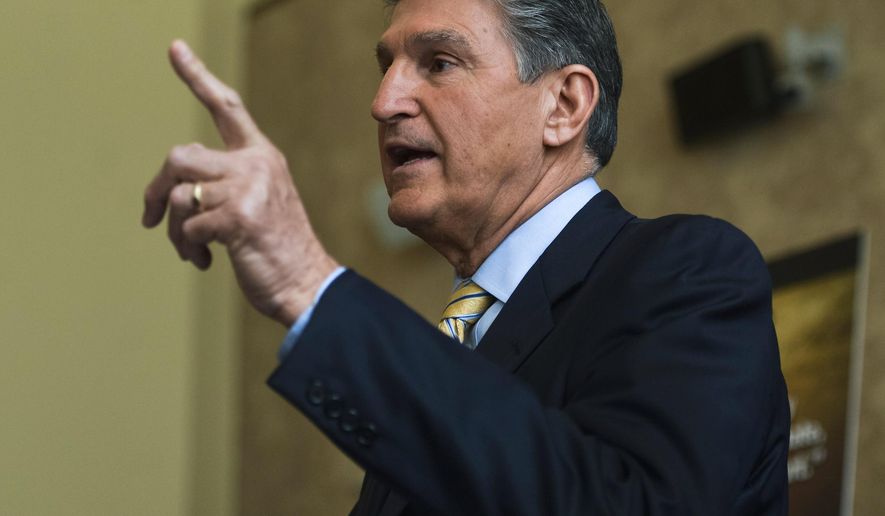 Sen. Joe Minchin delivered a sharp rebuke Friday to Senate Democratic Leader Harry Reid for denouncing Americans who elected Donald Trump.
"Senator Harry Reid's statement today attacking President-elect Trump is wrong! It is an absolute embarrassment to the Senate as an institution, our Democratic party, and the nation," Mr. Manchin, West Virginia Democrat, said in a statement released late Friday.
"I want to be very clear, he does not speak for me," said Mr. Manchin, one of the most conservative Democrats in the upper chamber of the U.S. Congress.
Mr. Reid, Nevada Democrat, lashed out at Americans who backed Mr. Trump, saying they confirmed the ascendance of "hate and bigotry in America."
"Watching white nationalists celebrate while innocent Americans cry tears of fear does not feel like America," said Mr. Reid, who is retiring from the Senate this year.
The election of Mr. Trump sparked outrage on the left, including demonstrations across the country that have sometimes turned violent.
Mr. Manchin said that Mr. Reid's rhetoric was helping tear the country apart.
"The American people have spoken and Donald Trump is our President-elect," he said. "Senator Reid's words needlessly feed the very divisiveness that is tearing this country apart. Now, more than ever, it is time for us all to come together as Americans. We must as Secretary Clinton and President Obama so graciously said, have an open mind and give President-elect Trump the chance to lead."
Source:
http://freenorthcarolina.blogspot.com/2016/11/sen-manchin-calls-harry-reid-absolute.html
We encourage you to Share our Reports, Analyses, Breaking News and Videos. Simply Click your Favorite Social Media Button and Share.