Via Billy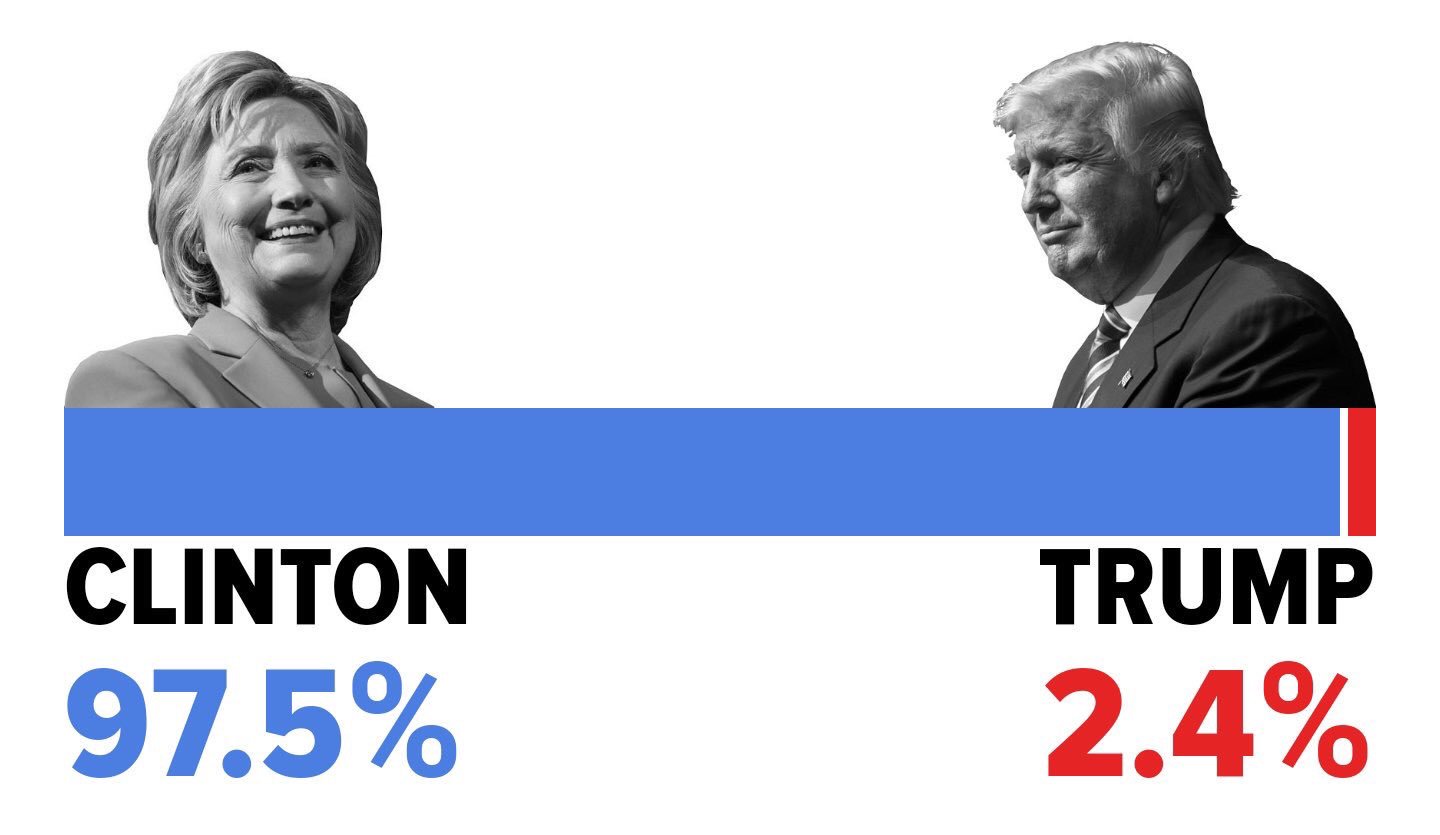 Dan Scavino Jr. ‏@DanScavino Nov 9 Manhattan, NY
October 2016 – Huffington Post Presidential Odds. Clinton: 97.5% Trump: 2.4%
We told you.
The pollsters were not just wrong this year they COMPLETELY MISSED the wave of support for DONALD TRUMP.
Arnon Mishkin, head of FOX News Decision Desk, went on America's Newsroom on Wednesday to defend the inaccurate FOX News poll that showed Hillary Clinton up by 4 points. The final results have Hillary winning the popular vote by less than 1%.
Donald Trump won the battleground states in a landslide.
Former Cruz campaign pollster Chris Wilson added this.
Where the polls were wrong were in state level versions. You look at specifically Pennsylvania, Ohio, really Midwestern states. They had a high turnout of whites without a college degree and they weren't just off… They weren't just off for Trump. They were off 7.4 points on average on states that Trump won and they were still off 3.7 points in states that Clinton won.
Source:
http://freenorthcarolina.blogspot.com/2016/11/stunningly-inaccurate-polls-were-off-74.html
We encourage you to Share our Reports, Analyses, Breaking News and Videos. Simply Click your Favorite Social Media Button and Share.