also see here for me…. Mentally ill and criminal trolls have been heckling me for years because they object to the fact I'm the Messiah and nothing they say, can change that truth because I alone reveal that the lottery in Obama's homestate drew 666 (the Mark of the Beast aka the Number of the Antichrist) the day after his election. Wikipedia says that to troll is a pathological behaviour. Ignore the trolls: they're crazy.
I'm a person of high spiritual realization (University Tibetan culture/language studies, 8-month meditation retreat, foremost Buddhist Kalachakra authority). My family is a royal family (our relative Count Leon Tolstoy is the highest/ most ancient royal aristocratic lineage in Russia) from Norway, and among others my grandmother's aunt Else Werring was the Royal Norwegian Palace's "Mistress of the Robes" (the hostess/organizer of the royal palace's events) for 27 years, until 1985.
Sheriff Joe Arpaio has just started blasting Obama with the full force, so now Team Trump, Larry Klaymann and Orly Taitz and us all will have to sue Obama together for stealing our lives by his forged birth certificate. Follow me in revealing the Antichrist Obama and his forged birth certificate which proves his High Treason.
Donald Trump to leave business 'in total' to concentrate on running the US
US President-Elect Donald Trump has announced he will hold a press conference with his family on December 15 to discuss leaving his business "in total" to focus on what he labelled "the far more important task" of running the country.
The date we can assign to the Apocalypse is December 15.
I was astounded when I heard Trump was doing a a press conference on Dece 15 because Sheriff Joe Arpaio just announced last week he would be doing a press confernece on Dec 15 ALSO.
Arpaio's confernece is about Obama's birth certificate forgery while Trump said he'd speak about separating his presidential role from his business matters.
But the December date for Trump to speak on the same day as Arpaio is meaningful because Trump has in common wioth Arpaio taht they're both the two most famous birthers in the world.
For both Trump and Arpaio to choose Dec 15 as the date is important because it's the last chance to threaten Obama with the birth issue beofre he leaves office.
It seems as the final nail in Obama's coffin after beating Hillary.
It's the chance to destroy Obama from within while he's still sittting in office.
In a claimed democratic and free country, the question must be asked as to why no one has brought up the issue of Obama's birth without being forced to shut up by the media and the criminal political correctness that presides over the world at present.
BREAKING NEWS Trump Will LEAVE His Company 'In TOTAL' To Focus On The White House As His Promises
BREAKING NEWS Trump Will LEAVE His Company 'In TOTAL' To Focus On The White House As His Promises
Trump will leave his company 'in total' to focus on the White House as he promises first press conference since July to explain why avoiding conflicts of interest is 'visually important'
Donald Trump sent a series of tweets promising a Dec. 15 press conference and a plan to back away from The Trump Organization. That company owns all of his real estate holdings; it's expected that his adult children will run it while he is president.
Critics have challenged Trump to disentangle himself from financial conflicts of interest before he takes office. Incoming White House chief of staff Reince Priebus said 'we're working on making sure that all those conflicts are taken care of'. Trump could choose to sell his company to his adult children – and reap a special federal tax break in the process.
President-elect Donald Trump is putting a plan in motion to detach from his real estate business when he enters the White House, he said Wednesday, as he promised to hold a press conference in 15 days to lay out the details.
'I will be holding a major news conference in New York City with my children on December 15 to discuss the fact that I will be leaving my great business in total in order to fully focus on running the country in order to MAKE AMERICA GREAT AGAIN!' Trump wrote in a series of tweets.
'While I am not mandated to do this under the law, I feel it is visually important, as President, to in no way have a conflict of interest with my various businesses.'
'Hence, legal documents are being crafted which take me completely out of business operations,' he added. 'The Presidency is a far more important task!'
Trump's last formal press conference was an event near Miami on July 27, more than three months before his stunning election victory.
Trump will leave his company 'in total' to focus on the White House as he promises first press conference since July to explain why avoiding conflicts of interest is 'visually important'
The president-elect has faced pressure to disentangle himself from what could be a series of conflicts of interest related to his far-flung real estate empire.
Some critics have suggested that he put his assets into a blind trust while he is president. Others have demanded that he liquidate the Trump Organization, the business he has built over the past decades.
'That's a really hard thing to do, because I have real estate,' he told The New York Times last week.
But Trump has indicated a preference instead to leave the firm intact and step away, passing control to his adult children Donald Jr., Ivanka and Eric.
He could elect to legally sell the Trump Organization to them – reaping a tax break in the process.
Federal law provides for a tax incentive for officials to sell off assets if it'sdone specifically to eliminate the possibility of conflicts of interest.
'My company's so unimportant to me relative to what I'm doing,' he told the Times.
But he chafed at the idea of putting unnecessary distance between himself and members of his family.
'If it were up to some people, I would never, ever see my daughter Ivanka again,' he said.
Even so, Trump claimed, federal law doesn't cover his specific situation, and leaves loopholes large enough to drive a Boeing 757 through.
'The law's totally on my side,' Trump said in his Times interview. 'The president can't have a conflict of interest.'
Trump's incoming chief of staff on Wednesday previewed the transition team's efforts to comply with the spirit of the law nonetheless.
'We're working on making sure that all those conflicts are taken care of,' Reince Priebus said on MSNBC's 'Morning Joe' program.
'We've got a president-elect who's taking this very seriously,' he said.
'This is the first president we've had, at least in modern history, who's had so many successful businesses in so many diverse areas across the country,' Priebus said, adding that putting a wall between Trump and his own financial interests is 'not the easiest thing to work out, but you should know that he's got the best people in America working on it.'
Priebus also said existing federal 'rules and regulations don't actually contemplate a situation like this.'
Trump has complained in the past that his political adversaries – especially those who write the news – expected too much of him as he figured out the best way to put a wall between himself and his own real estate empire.
'Prior to the election it was well known that I have interests in properties all over the world,' he tweeted on Nov. 21. 'Only the crooked media makes this a big deal!'
Trump will leave his company 'in total' to focus on the White House as he promises first press conference since July to explain why avoiding conflicts of interest is 'visually important'
BREAKING NEWS Trump Will LEAVE His Company 'In TOTAL' To Focus On The White House As His Promises
Sheriff Joe, And Mike Zullo, Press Conference, 12/15/16!
The much anticipated Sheriff Joe, and Mike Zullo Press Conference, is scheduled to take place on December 15, 2016. i plan on video taping the entire event, and will post it on my channel for my subscriber's, and viewer's, to see. I can't believe that it won't be anything by earth shattering, their legacy depends on them both exposing what we all belive yo be the truth, Obama was never eligible to hold office.
Obama's going to be driven away from the White House in cuffs.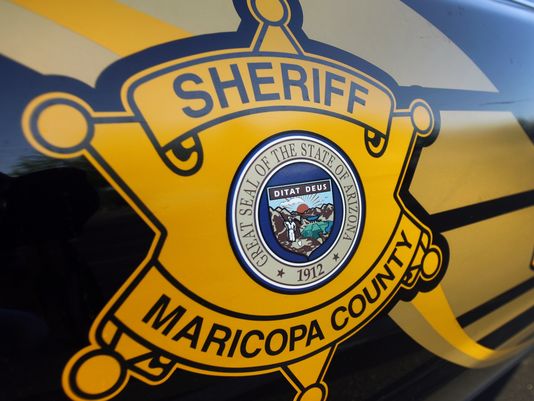 The Messiah is already among us and Obama's 'Gog' i.e. the Antichrist
Rabbi Rami Levy & 15 year Old Natan English Subtitles – Testimony About The End of Days Coming Soon
Rabbi Rami Levy & 15 year old Natan English Subtitles – Chilling Testimony (About The End of Days) From A Youth Who Experienced Clinical Death" —- This fascinating video is starting to make the rounds as the word is spreading of 15 year old Natan's near death, out of body experience that took place on the first night of Sukkot. Natan who comes from a secular background had never learnt before in Yeshiva, nonetheless he describes from his experience exactly what is written by the prophets and in the holy books regarding the end of days. If your Hebrew is OK, you are encouraged to watch the entire video. It will shake you up… I have listed some of the main points below. Fasten your seat belts…
1. Natan felt extremely ill with chills and a cold feeling in his hands and legs. His body shook, hurt and he suddenly found himself hovering over his body 6 feet in the air.
2. He kept rising and rising, saw the whole earth and eventually was lead to a tunnel.
3. He saw a light that was full of love and security. He can't properly explain how amazing this was.
(I will skip the part regarding his personal judgment and get to the part regarding the Moshiach and Gog and Magog that starts at 27:30).
4. The Moshiach is already here and is very well known! People will be very very surprised. His is a Baal Tshuva who has not sinned once since his tshuva. He also helps others to be chozer btshuva.
5. The war of Gog and Magog started on the 27th of Elul the 11th of September 2015, and it will get much worse in the weeks or months to come.
6. There will be a huge World War that will eventually lead the nations of the world to unite and attack Israel and Jerusalem.
7. The leader of the free world is know up above as Gog. Gog is none other than… Barack Hussein Obama.
8. The whole war will last only about two weeks.
9. The Jews who did not keep Torah and Mitzvot will die. (Hashem Y'rachem). The number will be in the millions. This is in addition to the non Jews who will also perish.
10. Tzahal will last only two days. Secular zionism (the flag, yom ha'atmaut) carries no merit.
11. Har Hazaitim will split into two and the Moshiach will be revealed. Moshiach will be able to sense by smell who is a real God fearing Jew and who is not.
12. Moshiach will fight against Gog and kill him. Gog will be buried in Israel.
13. During the war, two Atomic bombs will be shot at Israel and Hashem will suspend them in the air for two weeks. They will eventually fall on Tel Aviv and Haifa. Hashem Y'rachem.
14. Israel will be captured but the worthy will survive in Jerusalem.
15. The Moshiach will wear a garment that is stained in blood. The blood symbolizes all the Jews who were killed kidush Hashem. The Moshiach will then take revenge on the nations of the world who have oppressed us throughout the years.
16. It will take a very long time to burry all the dead.
17. Only those who do real tshuva will survive.
18. Those who make tshuva will inherit the highest level of heaven.
19. The Beit Hamikdash will descend from heaven and there will be a revival of the death. (This will take time and not happen immediately).
Stories By King of Shambhala Click Here!
We encourage you to Share our Reports, Analyses, Breaking News and Videos. Simply Click your Favorite Social Media Button and Share.