Via Billy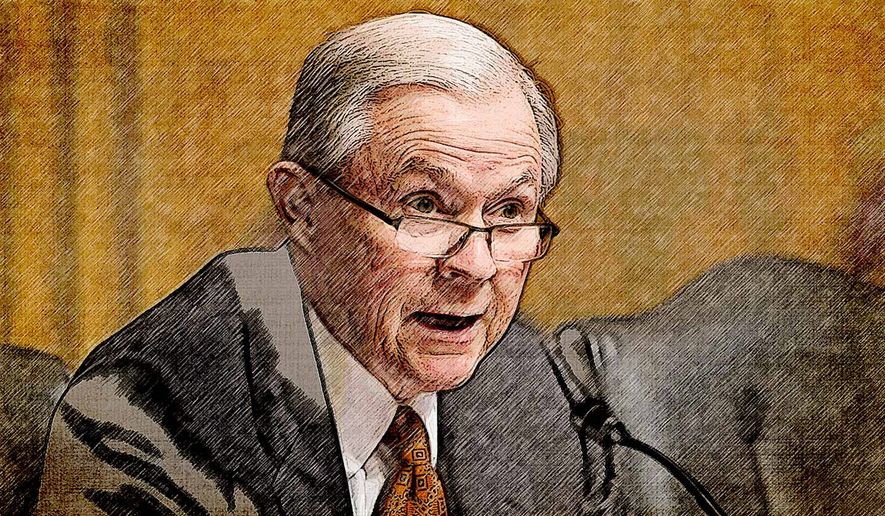 Dishonest media attacks against President-Elect Donald Trump's nominee for attorney general, Jeff Sessions, won't derail his confirmation. But it's important to discuss where they come from because not everyone who realizes their origin is comfortable with that conversation.
The Washington Post and Los Angeles Times spent more than a month working on stories that were exclusively about Jeff Sessions and race, to run before Mr. Sessions' Senate Judiciary Committee hearing. Their aim was clear: to try to define Mr. Sessions as a caricature, stepping straight out of the segregated south and into the Department of Justice, ignoring his 20-year career as a United States senator.
There's only one reason why large news organizations invest so much time, energy and money — they sent reporters to Alabama, each of whom spent a week there — to do these biased stories, and it's time someone said what it is. The reason is because someone, somewhere, deep down doesn't believe a white man from Alabama should be the attorney general of the United States.
That's every bit as racist as saying a black man from Chicago shouldn't be president of the United States.
Source:
http://freenorthcarolina.blogspot.com/2017/01/a-media-noose-for-jeff-sessions-hes.html
We encourage you to Share our Reports, Analyses, Breaking News and Videos. Simply Click your Favorite Social Media Button and Share.