A Pennsylvania high school's decision to eschew former first lady Michelle Obama's widely panned lunch program in favor of a free-market alternative has proven to be a great success this year.
Previously plagued by long wait lines, low participation rates, calorically inadequate meals, overfull trash bins and a burgeoning budget deficit, Penn-Trafford High School's lunch program is now a hit with students and administrators alike.
From Western Journalism
"We've lost, to date, about $40,000 worth of reimbursement, but our sales are up about $50,000 over last year," district business manager Brett Lago explained to the Pittsburgh Tribune-Review.
Likewise, the participation rate has climbed from 25 to 45 percent, while the trash bins have grown far less cluttered.
"The trash cans were always full, sometimes overflowing," recalled senior Brianna Lander. "You don't see that now. People would go up to the snack line and get random junk food, where now you can get an actual meal and eat it."
Speaking with the Tribune-Review, junior Chase Zavarella attributed the lunch program's success to the free-market notion of choice.
"You get to choose what you want instead of being sort of funneled in and only having one choice," she noted. "I think everyone is happier with the new selection."
Obama's lunch program is based on the belief that children lack the wisdom to make quality choices in the lunchroom. As such, they allegedly need cookie-cutter programs to direct their eating habits, regardless of their varying ages, sizes and genders.
"(Y)ou can't say that a 300-pound football player and a 90-pound cheerleader have the same (dietary) needs on a daily basis," Lago remarked.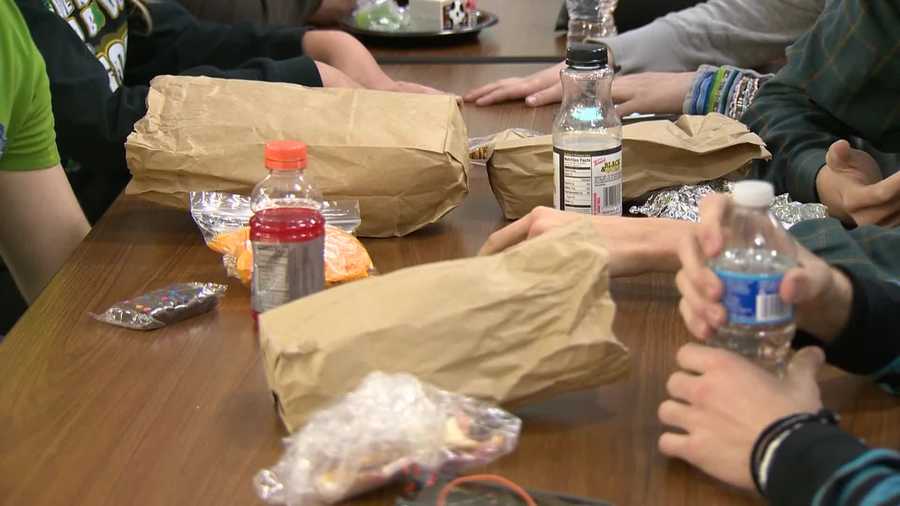 Source:
http://itmakessenseblog.com/2017/02/27/pa-school-dumps-michelle-obama-lunch-program-then-look-what-happens/
We encourage you to Share our Reports, Analyses, Breaking News and Videos. Simply Click your Favorite Social Media Button and Share.