Story Views


Now:
Last Hour:
Last 24 Hours:
Total:
Thinking about Desi Arnaz (1917-86)
Thursday, March 2, 2017 14:32
% of readers think this story is Fact. Add your two cents.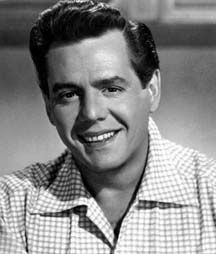 Fernando Hernandez, author of "The Cubans" joined us for the story of Desi Arnaz, TV star and executive.
Desi was born Desiderio Alberto Arnaz y de Acha III. His father was a politician and mayor of Santiago de Cuba, or the second largest city in the island.
In the 1930′s, Mr Arnaz sent Desi and his wife to the US. He joined them a little late.
In the US, Desi worked in odd jobs and eventually found himself playing "bongos" on stage. In 1940, he met Lucy and they were married quickly. They worked separetly for most the 1940s until the idea of "I love Lucy" in 1951.
As we discussed on the show, Desi was a great actor and turned into one of the TV pioneers with Desilu:
"With Ball, he founded Desilu Productions. At this time, most television programs were broadcast live and, as the largest markets were in New York City, the rest of the country received only kinescope images. Arnaz and Karl Freund, his cameraman, developed the multiple-camera setup production style using adjacent sets that became the standard for all subsequent situational comedies to this day. The use of film enabled every station around the country to broadcast high-quality images of the show. Arnaz was told that it would be impossible to allow an audience onto a sound stage, but he worked with Freund to design a set that would accommodate an audience, allow filming, and also adhere to fire and safety codes.Network executives considered the use of film an unnecessary extravagance. Arnaz convinced them to allow Desilu to cover all additional costs associated with the filming process, under the stipulation that Desilu owned and controlled all rights to the film. Arnaz's unprecedented arrangement is widely considered to be one of the shrewdest deals in television history. As a result of his foresight, Desilu reaped the profits from all reruns of the series.Arnaz also pushed the network to allow them to show Lucille Ball while she was pregnant. According to Arnaz, the CBS network told him, "You cannot show a pregnant woman on television." Arnaz consulted a priest, a rabbi, and a minister, all of whom told him that there would be nothing wrong with showing a pregnant Lucy or with using the word "pregnant." The network finally relented and let Arnaz and Ball weave the pregnancy into the story line, but remained adamant about eschewing use of "pregnant," so Arnaz substituted "expecting," pronouncing it "'spectin'" in his Cuban accent. Oddly, the official title of the episode announcing the pregnancy was "Lucy Is Enceinte," employing the French word for pregnant.[4]In addition to I Love Lucy, he produced December Bride, The Mothers-in-Law, The Lucy Show, Those Whiting Girls, Our Miss Brooks, The Danny Thomas Show, The Andy Griffith Show, and The Untouchables (1959 TV series), all Top Ten shows in their time, as well as the 1956 feature film, Forever, Darling, in which he and Ball starred. His foresight in filming and retaining post-broadcast ownership of shows had a huge impact on the future of television syndication (reruns)."
Click here for our Saturday show about Desi Arnaz:
---
Tags:
Thinking about Desi Arnaz
To share or post to your site, click on "Post Link". Please mention / link to the My View by Silvio Canto, Jr. Thanks!
Source:
http://cantotalk.blogspot.com/2017/03/thinking-about-desi-arnaz-1917-86.html