A Haunting in Clarksburg: St. Joseph's Church
By Paul Dale Roberts, HPI Esoteric Detective
Halo Paranormal Investigations – HPI International.
https://www.facebook.com/#!/groups/HPIinternational/
Sacramento Haunted Paranormal Hotline: (916) 203-7503 – 4 Advice & Investigations
Email: jazmaonline@gmail.com

Deanna Jaxine Stinson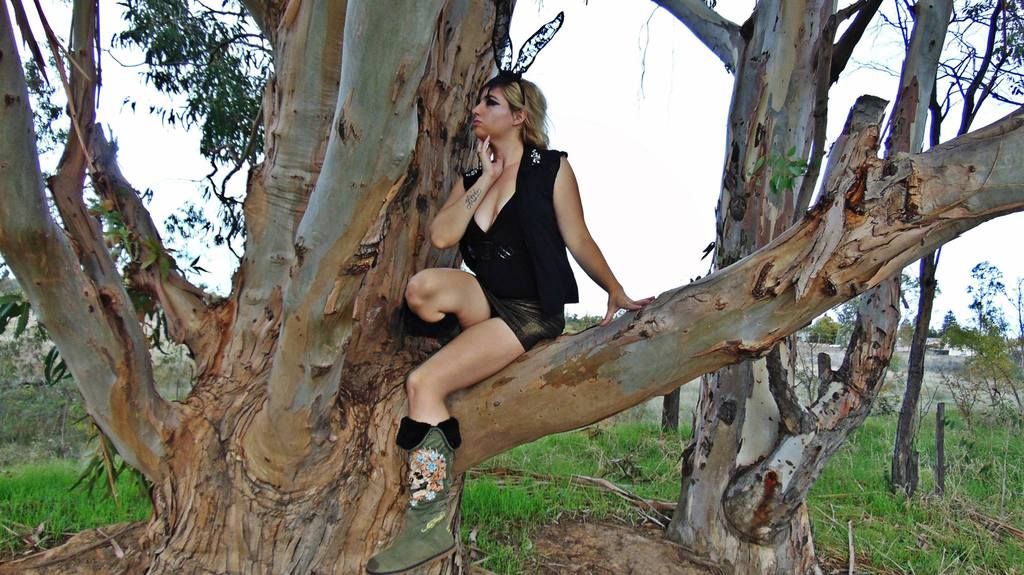 It's the 4th of July 2009 and today I will get a hundred bucks to film a wedding. On this day I am a Wedding Videographer and Ghosthunter and I am with Shannon 'Ms. Macabre' McCabe, Wedding Planner and Ghosthunter. Shannon and I arrive early to St. Joseph's Church; we have to prepare for the wedding party that will soon show up. But, before they show up, Shannon and I, conduct some EVP work. Inside the church after many attempts, we picked up on an EVP that sounds like a woman saying: "Bless the child".
Looking at the ghostly history of Clarksburg, it appears that Clarksburg has many ghosts. There are stories about a cowboy ghost that plays the harp. A ghostly goldminer was seen reading a newspaper at Haycock Shoals. Some teenagers along the Sacramento River bank saw a woman with a translucent body holding a skull. There is even a ghostly Sheriff seen at Bear Flag School Park. Clarksburg has many ghost stories and today and later on this evening we will conduct a full investigation of this area. The wedding party started showing up and Shannon and I had to cut our ghost hunting short. I had to set up my video camera and start filming. After the wedding we all went to Il Fornaio Restaurant on 4th and Capitol for the reception. When Shannon and I had a break from the wedding reception, we ate a scrumptious dinner brought to us by the Catering Sales Manager: Gretchen Wacholder. Shannon and I even got some dancing in as we listened to the music from www.marquisentdjs.com (Marquis Entertainment).
Finally we completed the wedding agenda and we were free to leave for our ghosthunting adventure back to Clarksburg. I remember Clarksburg from 1992, when I got married to my 2nd wife Patricia Mary Mitchell at the Clarksburg Community Church. The town is a nice small community and earlier this morning, I watched their 4th of July parade, there were many Clarksburg citizens out there with pride holding their American flags.
When Shannon and I arrived about 10:30pm, we did more EVP work. We were not able to obtain any more EVPs, because the sounds of cars going down the highway caused interference. The Church this morning was perfect in obtaining EVPs, because it was an enclosed environment with no one around. Shannon and I did hear what sounded like a muffled growling type of noise that came from the brush and thickets near Victory Highway.
This ends our investigation for this 4th of July evening; tomorrow we have an investigation in Capay!
Below are HPI updates and HPI News!
Pixie Light/Ball Lightning or UFO Sighting Report.
June 30, 2009. Time: 0230 Hours. Witness: Eric Langford. Eric was traveling down West El Camino – Natomas. Eric witnessed a ray of light leaving the surface and shooting into the atmosphere. A huge explosion took place high in the atmosphere. After the explosion, all lights in Natomas went out.
A Thank You Shout Out!
Thank you to HPI Ufologists Tammy Straling/Case Manager, Tim Dennehy and Renee Martine for securing the campsite for the Lawrence Livermore Lab UFO Hunt!
Ufologist Tammy Straling's Livermore UFO Report:
June 27, 2009 Saturday: UFO Sighting over Lawrence Livermore Labs.
Witness: HPI Case Manager Tammy Straling.
Time: 3:01 am
Location: Carnegie Campsite
The Report in Tammy's Words: I observed a white round object in the sky that seemed to have gotten brighter and bigger and blinked 2 times and the proceeded to jet off. It appeared to me to be very high up. I had been watching all night and did not see anything that looked at all like this. I had witnessed falling stars and satellites but they did not look like this. This occurred at approximately 3:01 am pacific time.
Message from Tim Dennehy/About Carnegie and his Livermore UFO Report:
Carnegie Ca is now the area in and around Carnegie SVRA. The Carnegie Brick And Clay Company factory producing bricks here became unprofitable around 1916. The site had been noted for it clay suitable for making bricks by gold rush 49ers.The town was sold-off and the buildings raised in an effort to return the area to cattle grazing. Tim Dennehy's UFO Report for 6/27/09: At approximately 0435 hrs I was looking at the Constellation Aquila.I startled by a bright single flash (magnitude 1 ) to west of ( Zeta) Aquila (Approx. RA: 19h 4m 50s Dec: +1346'33″). Then a single object traveling west to east following a straight path was observed having originated from the flash-point. The object faded out entering the constellation of Sagittarius. My conclusion: Most likely a satellite that occluded a star causing a "flash" and then continued on its way.
High Energy aka Julia Cottel, HPI Paranormal Investigator.
See Richard Vasseur's Drawing of High Energy aka Julia Cottel:
http://s459.photobucket.com/albums/qq319/HPI_International/Cara/?action=viewt=highenergycolored.jpg
David Mace Production: Lawrence Livermore Lab UFO Hunt Video!
http://www.youtube.com/watch?v=c9uRRnI279c
Shannon & Paul with Tru TV.
Kathryn Haydn of Tru TV contacted Shannon McCabe/Paul Dale Roberts to audition in Los Angeles for a ghost hunting reality show. Decision for this audition by Shannon and Paul is pending.
HAUNTED AREAS TO SCOUT OUT
3207 Merrywood Drive: Richard Trenton Chase aka The Vampire of Sacramento kills Evelyn Miroth, Daniel Meredith, Jason Miroth, Daniel Meredith – age 2. (Drive By).
Corner Watt & Whitney: Dumpster at Church. Daniel's baby body found in dumpster without head – Richard Trenton Chase. (Able to Stop).
I-5 / Sutterville by Sacramento River – Roger Kibbe Serial Killer – confused with Randall Woodfield. Roger is I-5 Strangler – Randall is I-5 Killer – talk about both. (Able to stop).
F Street Boarding House (15th & F Street) Serial Killer Doreathea Puente. Across the street is Sandra Dee's Bar (where she met victims). (Able to stop at Sandra Dees).
Old Sacramento – talk about Fanny Anns, Delta King, tunnels, Vegas, etc.
22nd & H Street – Martinez House (Able to stop).
Old Historic Broadway Cemetery
Sail Inn – 1522 W. Jefferson Blvd, West Sacramento
Gerald & Charlene Gallegos (serial killers). Able to stop.
Patty Hearst aka Tania/SLA Hideouts:
1721 W Street, Sacramento
914 T Street #4, Sacramento
2728 Capitol #6 Sutter Apts.
Patty Hearst/SLA Bank Robberies:
Guild Savings & Loan 4375 Arden Way (now Hallmark Store), stole $3700.00.
Crocker Bank – 5746 Marconi Ave, Carmichael – Now Ark Mission Church
This is where Emily Harris shot Myrna Lee Opsahl with 12 gauge shotgun.
Sacramento Capitol Park
Lynette 'Squeaky' Fromme shoots President Gerald Ford, assasination attempt. Lynette is an associate of the Manson family. (Able to stop).
Deanna Jaxine Stinson aka Wishfire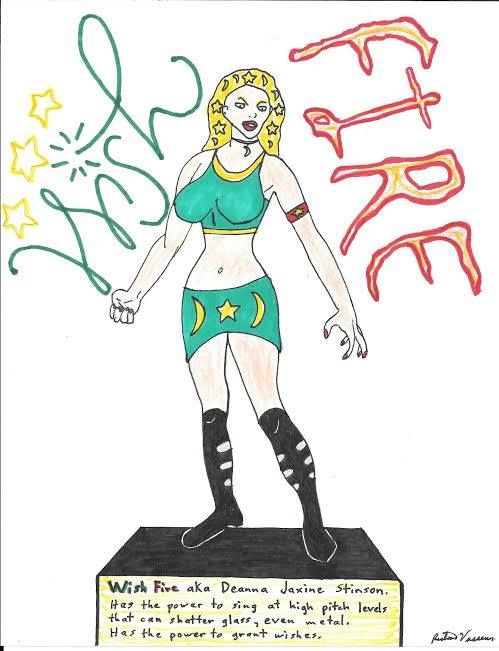 Paul Dale Roberts, HPI Esoteric Detective
aka The Demon Warrior
Halo Paranormal Investigations (HPI International)
https://www.facebook.com/#!/groups/HPIinternational/
www.forums.jazmaonline.com
TEARDROPSOFANANGEL
http://teardropsofanangel.com/
Pinterest Account:
https://www.pinterest.com/paulr2781/deanna-jaxine-stinson-aka-the-black-rose/
http://thehorrormoviesblog.com
Email: jazmaonline@gmail.com
Paranormal Cellular Hotline: For Investigation or Advice: 916 203 7503