Psychic Readings and the Phenomenal People Who Perform Them
Mediums, spiritual teachers, and psychic readers share many similarities. They tap into deeper aspects of our lives, into parallel worlds and give a voice to the voiceless. Throughout the ages, psychics have offered their assistance, insights, and clairvoyance for the greater good. The most respected psychics have stood the test of time, a.k.a. Nostradamus.
However, there are many modern-day psychics who have left an indelible impression on society, and many individuals' lives. Some of the better-known psychics include Jeane Dixon from the US. She was hailed by some as a modern-day prophet, and ridiculed by others as a charlatan. Love her or loathe her, she predicted many things and was an international best-selling author.
Other highly acclaimed psychics include Sonia Choquette who delved into soulful readings. She accomplished many things in her life, including a PhD in metaphysics and was the best-selling author of 8 books. Erin Pavlina also deserves mention. She works the online psychic hotline a.k.a. psychics online! She claims to have given thousands of readings, and she's highly sought after by those seeking online consultations.
How have mediums assisted law enforcement in solving crimes?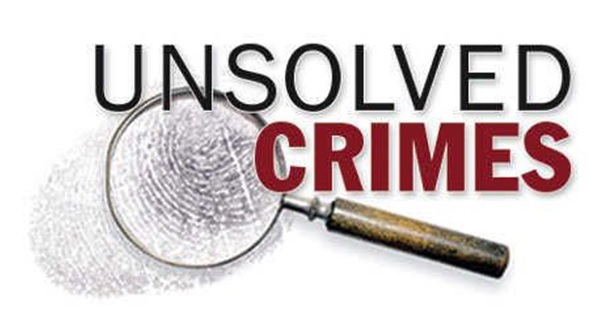 There are many instances of police departments being overwhelmed with unsolved murders and heinous criminal acts. In cases like that where evidence is lacking, or destroyed, police may resort to unconventional tactics. To this end, many police departments around the world consult with world-renowned psychics and mediums to provide direct action to an investigation. There are numerous instances of critically acclaimed psychics lending their support to the police.
One of the world's most famous psychics was Doris Stokes. She passed away 30 years ago, but her persona and influence in Britain were larger than life. Around 1979, the police were feverishly searching for the Yorkshire Ripper. She was consulted, and she produced an artist's impression of the perpetrator she thought was responsible for the murders. Doris Stokes was legendary. Her calm demeanor belied her massive popularity with throngs of people around the country. She had clear thoughts about who the Yorkshire Ripper was, and described where he lived with certainty.
While Stokes' psychic radar was off for this particular case, another psychic named Nella Jones got surprisingly close. Nella suggested that the murderer's name was Peter and that he lived in Bradford and worked as a lorry driver for a company whose name began with the letterC. The truth was chillingly close to what Nella Jones predicted. The Yorkshire Ripper was named Peter Sutcliffe and he worked for a haulage company named T & HW Clark. Such insight is beyond the realms of logic and rationality; it borders on paranormal. Indeed, were it not for the contributions of psychics in many cold cases, these murderous fiends would never have been brought to book.
How much stock can be placed on the readings of mediums and psychics?
Anyone claiming to be a psychic should not be summarily dismissed as a fraud. The true test of a medium's abilities lie in the accuracy of their prophecy and readings. The fog that so often accompanies a reading is natural when delving into the field of clairvoyance, prophecy and the paranormal. There is no linear connection between a vision that a medium conjures up in their mind's eye, and the sticks and bones reality of the present. The correlation is sketchy at best, and it is the interpretive ability of the medium that will bridge the gap between the vision or the 'psychic feeling' and the literal interpretation of that.
Law-enforcement acknowledges that many cases would never be solved, were it not for assistance of mediums. There are many instances of psychics being involved in police work. When Paula Brown went missing in Sydney, Australia, a psychic named Philippe Durant was brought on board to assist the police. The psychic pinpointed a location that was 2 km away from where the victim was found, and the authorities believe that there was some stock in this. Even more chilling is the story of Maria Scott. This victim would not have been found were it not for the assistance of psychic Debbie Malone. She led police to the precise cabin that the prostitute was murdered in and she also discovered the murder weapon in a drainpipe.
Another case brings chills to the spine – that of Arthur Herbert. He was a pilot of the plane that went missing back in 1984. After a search and rescue operation failed to yield results, the victim's sister decided to enlist the support of a psychic detective named Noreen Renier. This psychic pinpointed the exact location (latitude/longitude) of where the plane crashed and even described Arthur Herbert's final moments. Were it not for Noreen, the police would never have solved this mystery.
What about psychic readings for personal reasons?
High profile cases certainly lend credibility to the use of mediums for providing invaluable clues to unsolvable crimes. However, mediums do a lot more work on a one-on-one basis with individuals in chat sessions, tarot readings and astrology readings. The popularity of psychic readings has grown in recent years to the point that they are now being conducted by expert psychics online.
Online psychic mediums provide extremely accurate, insightful, and soulful readings of everyday situations that plague people. Love forecasts, horoscopes and spiritual advice are more popular than ever before. The process of psychic readings covers multiple areas including dream analysis, tarot reading, fortune-telling, psychic readings, astrology, career & finance, and relationships. Given the wonderful work that many qualified mediums perform every day, it is heartening to see that they are more accessible to the public than ever before.
We encourage you to Share our Reports, Analyses, Breaking News and Videos. Simply Click your Favorite Social Media Button and Share.