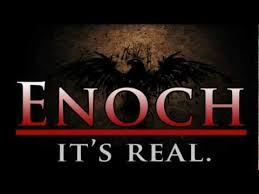 Corrupted angels, the Nephilim, tremendous lifespans, a great deluge, and ancient and advanced knowledge are a few of the topics discussed in The Book of Enoch, an ancient manuscript comprising various tales narrated by Enoch, an attested Biblical figure and grandfather of Noah who was in direct contact with the Divine Creator.
Enoch was the messenger of God, and the one to receive his knowledgeable words and spread them across the land. In the end, he was taken by God into His kingdom, thus escaping his earthly demise that would sooner or later be upon him.
"After he became the father of Methuselah, Enoch walked faithfully with God 300 years and had other sons and daughters. Altogether, Enoch lived a total of 365 years. Enoch walked faithfully with God; then he was no more, because God took him away.
Old Testament eldest son of Cain, father of Methuselah, from Latin Enoch, from Greek Enokh, from Hebrew Hanokh, literally "dedicated, consecrated," from hanakh "he dedicated," whence also Hanukkah.
Check out more contributions by Jeffery Pritchett ranging from UFO to Bigfoot to Paranormal to Prophecy
~~~~~
Most people who use social media have figured out that Facebook and Google are in cahoots with the government. For those who are well aware of the issues, it's high time you switched over to Seen.life. It is a website that is similar to Facebook but without all the censorship.
Firearm friendly, you may buy sell or trade anything allowed by site TOS rules.
We encourage you to Share our Reports, Analyses, Breaking News and Videos. Simply Click your Favorite Social Media Button and Share.