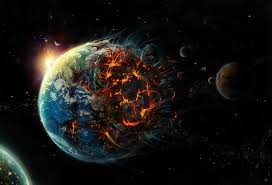 Coast To Coast AM – 2017 Zetas & Planet X
In the latter half, attorney, contractor and ET contactee Gordon James Gianninoto offered updates on Planet X, the Zeta aliens, and a coming cataclysmic pole shift. Like his friend and colleague, Nancy Lieder, he says he's in telepathic contact with the Zetas (said to originate in the Zeta-Reticuli star system), who communicate with him in a pictorial format rather than using words. According to Gianninoto, Planet X has a diameter of 29,000 miles, and was first photographed approaching our solar system in 1983 by an infrared astronomical satellite.
Coast To Coast AM – May 15, 2017 Zetas & Planet X
A number of astronomers, most notably Alan Stern, the head of NASA's New Horizons mission to Pluto, contend that the IAU's definition is flawed, and that Pluto and Eris, and all large trans-Neptunian objects, such as Makemake, Sedna, Quaoar, Varuna and Haumea, should be considered planets in their own right.
Check out more contributions by Jeffery Pritchett ranging from UFO to Bigfoot to Paranormal to Prophecy
~~~~~
Most people who use social media have figured out that Facebook and Google are in cahoots with the government. For those who are well aware of the issues, it's high time you switched over to Seen.life. It is a website that is similar to Facebook but without all the censorship.
Firearm friendly, you may buy sell or trade anything allowed by site TOS rules.
We encourage you to Share our Reports, Analyses, Breaking News and Videos. Simply Click your Favorite Social Media Button and Share.